Tribe men ready for CAA basketball tourney
At this weekend's Colonial Athletic Association tournament in Charleston, South Carolina, William & Mary basketball coach Tony Shaver hopes to see a quality his team has found most elusive this season.
Consistency.
If the Tribe can find it for three days, history awaits in the form of the university's first-ever berth in the NCAA basketball tournament. As every Tribe fan is painfully aware, W&M is one of only five Division I schools never to play in the NCAA tournament. The others are Northwestern, The Citadel, Army and St. Francis of New York.
The question is, can they find it?
"That's what we've talked about for five weeks with our guys," Shaver said. "You get to this point in the year and you know your team pretty well, and it's just been lack of consistency that's hurt us on occasion. Not always from game to game, but within the game.
"Consistency is the key. I told our players, 'If we play six great halves, we've got a chance to win this thing. If we play five great halves, or we have a bad half in there somewhere, we'll come home.' I love our team, but we're not talented enough to win playing less than our best."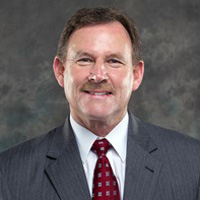 It was an unusual regular season for Shaver's Tribe. They finished with a 16-13 record, and won 13 of 14 home games. They also beat every team in the league at least once, something Shaver said has never happened before in W&M history.
"That's definitely a confidence builder," the coach said. "There isn't anyone we haven't had at least some success against. The reverse of that is we've lost to almost every team, too. It goes back to consistency."
W&M enters the tournament as the fourth seed, and has drawn fifth-seeded Elon in the quarterfinal round, 2:30 Saturday afternoon.
"We had two very hard-fought games against them," Shaver said. "We know how good they are. We have to play well, and our attention can't be on anyone but them."
The tournament schedule:
Saturday: Tribe (16-13, 10-8 conference) vs. Elon (18-13, 10-8), 2:30 p.m. (Comcast).
W&M split with Elon during the regular season, winning at Kaplan Arena, 88-85, on January 5. The Tribe shot 72.7 percent from the field in the second half, including 7-of-11 from 3-point range. Daniel Dixon led the way with 32 points . . . Sixteen days later at Elon, W&M fell, 71-62, when the Phoenix scored 13 of the game's final 16 points.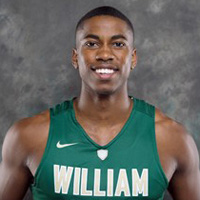 If W&M wins …
Sunday: Tribe vs. winner of UNCW vs. either Hofstra or Delaware, 2 p.m. (Comcast)
The Tribe also split with regular-season champion and No. 1 seed UNCW, losing 101-77 on the road, but roaring back for a 96-78 triumph at Kaplan Arena. In that game, Omar Prewitt scored 28 while Dixon added 27, and the Tribe shot 56 percent from the field … The Tribe swept Delaware, and split with Hofstra, each winning on the other's home court.
If W&M wins ...
Monday: Tribe vs. either JMU, Drexel, College of Charleston, Towson or Northeastern, 7 p.m. (CBS Sports Network).
W&M split with JMU, Drexel, College of Charleston, Towson and Northeastern.
If you are going …
Tickets are no longer available through the university. To purchase tickets, http://caasports.com/sports/2016/10/13/2017MBBChampionshipTickets.aspx
On Friday night, Tribe fans are invited to CAA Tournament Tip-Off Reception hosted by the William & Mary Alumni Association at Carolina Ale House (145 Calhoun Street in Charleston). The event runs from 5 p.m. to 7 p.m. Register now for $10; on-site registration will be $15. Admission includes heavy hors d'ouvres and one drink ticket. Cash bar is available. Click HERE to sign up and register for the event with the W&M Alumni Association.

On Saturday, the Alumni Association will also host a pregame gathering at Reflections at the North Charleston Marriott (4770 Goer Drive in Charleston). The event runs from 11:30 a.m. to 1:30 p.m., and includes a team sendoff, heavy hors d'ouvres and a cash bar. Click HERE to sign up and register for the event with the W&M Alumni Association.
If you can't make it …
The TV schedule is above. In addition, fans can follow along and engage in conversation about the 2017 CAA Men's Basketball Championship through a number of social media avenues. The official hashtag for Tribe basketball during the CAA Tournament is #MarchonTribe.
Twitter: https://twitter.com/tribeathletics/
Facebook: https://www.facebook.com/wmtribeathletics/
Instagram: https://www.instagram.com/tribeathletics/
In addition, the Williamsburg-Peninsula chapter of the W&M Alumni Association will host a watch party for the Tribe's CAA quarterfinal game against Elon at Corner Pocket in New Town. Tip-off is set for 2:30 p.m., on Saturday and click HERE for more information on the watch party.
Lastly, fans can follow W&M on the Tribe Radio Network with Jay Colley and Charlie Woollum on the call. The Tide 92.3 FM in Williamsburg is the flagship station of the Tribe Radio Network. The broadcast will also be available online at TribeAthletics.com. Click HERE for the Tribe's live audio link.