Stoddard and Daileader to be featured on With Good Reason
William & Mary Professors Jeremy Stoddard and Philip Daileader are scheduled to appear next week on the public radio program With Good Reason in the first episode of a new six-part series titled Degrees of Separation. 
The episode will air March 25 through March 31 in markets around the country. Local broadcast times and stations can be found online.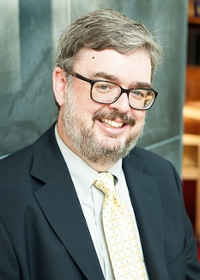 Degrees of Separation is an exploration of public education in America and will cover topics from cost to quality in an effort to better inform why public schools seem to be falling short. The first episode, Origins, discusses how education has changed from its humble beginnings in the ancient Mediterranean. 
Daileader, associate professor of history at W&M, will lend his expertise on the history of education. An expert on Medieval Europe, Daileader has appeared numerous times on NPR and The History Channel. He is the author and editor of three books, including his latest, Saint Vincent Ferrer, His World and Life: Religion and Society in Late Medieval Europe. A native of New York, he earned his M.A. and Ph.D. from Harvard University and joined the W&M faculty in 1998.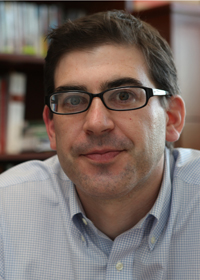 Stoddard, associate professor and chair of curriculum and instruction in the school of education, will discuss new approaches that will define the future of education. Stoddard's research focuses on the role of media in teaching and learning history and citizenship. A former social studies teacher, his current projects include exploring how film can be used to engage students in controversial and challenging or difficult historical issues and a simulation project called PurpleState that is focused on engaging high school students in learning about controversial public policy issues and the role of media in politics. Stoddard earned his M.S. and Ph.D. from the University of Wisconsin-Madison and joined W&M in 2006.
Audio files of the full program and its companion news feature will be posted the week of the show to the With Good Reason website. The episode may also be heard via podcast.