Judy Smith, inspiration for TV's 'Scandal,' to speak at W&M
Judy A. Smith, whose career inspired the TV show "Scandal," will present the 2017 Atwater Lecture at William & Mary's Phi Beta Kappa Hall on March 29. She is to discuss her work in crisis management and community leadership.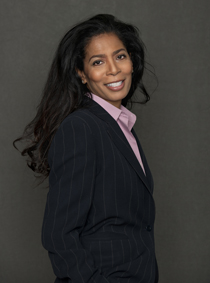 The event, which will include a question and answer session, begins at 7 p.m. with doors opening at 6. It is free for students, faculty and staff with a William & Mary ID, but tickets are required to ensure they are able to get seats. Tickets for the general public are $10.
Smith, founder and president of the strategic and crisis communications firm Smith & Company, has spent the past 25 years working with clients to address some of recent history's most sensational happenings. According to Smith's bio, those events have included the Iran Contra investigation, the prosecution of former Washington D.C. Mayor Marion Barry, the 1991 Gulf War, the Los Angeles riots, the congressional inquiry of Enron, the General Petraeus CIA scandal and the United Nations Foundation and World Health Organization response to the SARS epidemic.
Her clients have included Monica Lewinsky, Congressman Jesse Jackson Jr., actor Wesley Snipes, NFL quarterback Michael Vick, celebrity chef Paula Deen and the family of Chandra Levy.
Smith has been featured in numerous national publications and on major television networks. She also authored the book, Good Self, Bad Self. She also serves as co-executive producer for "Scandal."
Smith holds a Bachelor of Science degree in public relations from Boston University and a law degree from American University Washington College of Law.
The event is sponsored by Alma Mater Productions and the W&M Student Assembly with generous support from the Janet and Peter Atwater Lecture Endowment. Tickets go on sale March 15 through the
Phi Beta Kappa Box Office
.