Creativity rewarded: Jenkins Scholarships announced
William & Mary students Emily Wynn '17, Sydney Rosenberger '17 and Lydia Brown '17 have won 2016-17 David C. Jenkins Memorial Scholarships in creative writing. All are worth $3,000.
Wynn, from Ashburn, Virginia, won in the creative non-fiction category. Rosenberger, from Williamsburg, won in the fiction category. Brown, from Waterford, Virginia, won in the poetry category.
There were 27 submissions in all and were judged by members of the William & Mary English Department's Creative Writing Program.
The scholarships are available to William & Mary students who have taken at least two upper-level creative writing classes.
The judges did not cite specific works but rather considered the overall quality of the complete entries. The winners, however, either described specific works or a particular style that they favored.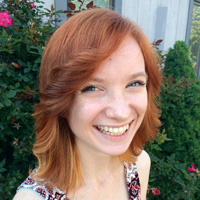 "I tend to like compressed, visceral, visual poems," said Brown. "These are always very vivid and imaginative experiences for me to craft. I think of them as small and detailed paintings.
"Scholarships like these remind us that art is an imperative, and one integral to, not separate from, our academic lives."
Rosenberger's favorite fiction submission was "On Saturdays We Dance."
"It is about an immigrant sweatshop worker's determination to hold onto hope during the brink of the women's shirtwaist strike of 1909," she said.
Wynn's favorite entry in the creative non-fiction category was titled "Sorry, My Mom Says I Can't Go."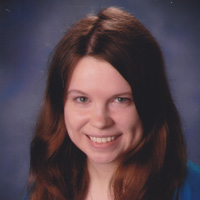 "It's a personal essay about the satisfaction of canceling plans, but also the importance of putting yourself out there even when you're tired, or you don't want to interact with people, or you would rather do something else," she said. "I write to learn about myself and the world around me, to connect with people in whatever small way that I can."
Rosenberger echoed the sentiment of the others in expressing appreciation and admiration for the creative writing program and those professors involved in it.
"They've given me the skills and support I need to turn a future in writing from pipe dream to reality," she said. "The program has increased my confidence and interest in writing and has pushed me to explore topics I was never previously comfortable discussing or never believed myself capable of executing."
The scholarships are available thanks to a bequest to the William & Mary English Department by the late David Jenkins, who taught the first creative writing courses in the department.