W&M to receive Sen. Paul Simon Award for Internationalization
William & Mary will be honored on Nov. 15 with a NAFSA 2016 Senator Paul Simon Award for Campus Internationalization, testament to its success in developing international curriculums, integrating international students into the campus and diversifying enhanced access to study abroad.
President Taylor Reveley will be in Washington, D.C., to accept the award, after which he will be featured in the NAFSA: Association of International Educators Presidential Panel discussion of college and university presidents and chancellors on how to expand access to the global learning opportunities that graduates need in order to succeed in the world economy.
"William & Mary is building on a global tradition of more than three centuries, beginning with our founding in 1693 as an American overseas campus representing the British Crown," said Reveley. "Few universities combine centuries of commitment to excellence in teaching international subjects, extensive study abroad programs, opportunities for hands-on student research on crucial global problems, close ties to policymakers and a strong base of local, national and international alumni."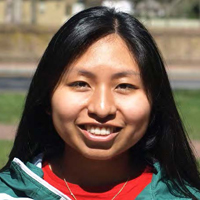 William & Mary is the number two public university for undergraduate study abroad participation in the United States and approximately 50 percent of undergraduates now experience overseas study before graduation. More than 750 undergraduate students study abroad each year in over 60 countries, participating in one of the 45 programs William & Mary sponsors as well as a wide range of programs by other providers.
William & Mary has also tripled the number of its international students and scholars in the past 10 years, and increased the diversity of countries from which they come. This year, more than 1,000 international students and scholars from over 65 countries have come to William & Mary. In addition, William & Mary just launched a new undergraduate curriculum in which all undergraduates must take COLL 300 coursework that engages with global/cross-cultural perspectives.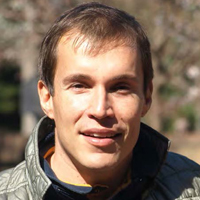 "At William & Mary, internationalization is a priority, highlighted in our strategic plan," said Provost Michael Halleran, who noted the Reves Center's director, Stephen E. Hanson, also serves as vice provost for international affairs.
Said Hanson: "Receiving the Simon Award this year is a testament to the hard work and commitment to internationalization of so many faculty, students, and staff across William & Mary. All of us at Reves are truly humbled, and deeply honored, by this recognition from our peers in the international education community."
William & Mary was one of only four institutions awarded the 2016 Senator Paul Simon Award for Comprehensive Internationalization. The other institutions were the New York Institute of Technology, University of Massachusetts-Boston and University of Tampa in Florida.