Suzette Kimball '73 sworn in as USGS director
Suzette Kimball '73 was sworn in on Jan. 8 as the director of the United States Geological Survey, the chief science agency of the U.S. Department of the Interior.
"I am pleased the Senate voted to confirm Dr. Suzette Kimball to this important leadership post in the Administration," said Secretary of the Interior Sally Jewell on Kimball's confirmation. "As a geophysicist and veteran of decades in public service, Dr. Kimball is eminently qualified to lead the USGS."
The new USGS director becomes the second William & Mary alumna to lead a major federal science agency, joining Ellen Stofan '83, NASA's chief scientist.
Kimball was nominated for the post by President Barack Obama in January 2014. She had been acting director of the USGS since February 2013. She was confirmed by the U.S. Senate on Dec. 18, 2015.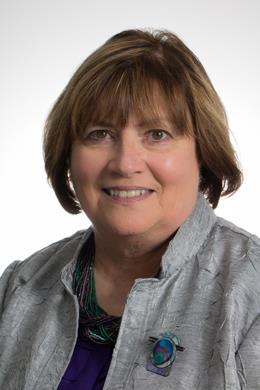 Jewell noted that some of the responsibilities of the USGS range from mapping and LANDSAT satellite images used by people around the world, to helping communities understand and prepare for natural events such as flooding, earthquakes and volcanic eruptions.
"USGS plays a critical role for our nation and the world. Dr. Kimball's commitment to providing impartial information on some of the Earth's most complex scientific systems will ensure that this important work continues," Jewell said. "During her time at USGS, she has proven to be a collaborative leader as well as an effective advocate for science in guiding smart decision-making."
Kimball served as USGS deputy director from 2010 to 2013; as the associate director for geology from 2008 to 2010; as the director of the eastern region from 2004 to 2008; and as the eastern regional executive for biology from 1998 to 2004.
Before her involvement with the USGS, Kimball served the National Park Service as southeast associate regional director and regional chief scientist from 1993-1998.
Kimball majored in
English
and
geology
at William & Mary. She later returned as the co-founder and co-director of the Center for Coastal Management and Policy and associate marine scientist at the
Virginia Institute of Marine Science
.