Spike Lee to speak at W&M
Filmmaker Spike Lee will present the 2016 Atwater Lecture at William & Mary April 20.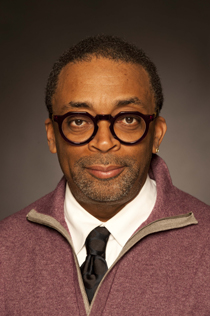 The event is scheduled for 7 p.m. in William & Mary Hall, with doors opening at 6 p.m. Tickets are free for faculty, staff and students with valid W&M identification. Limited seating will also be available at $10 a ticket for members of the general public. Tickets will be available beginning 9 a.m. April 4 through the Tribe Ticket Office.
The event is sponsored by Alma Mater Productions and the W&M Student Assembly with generous support from the Janet and Peter Atwater Lecture Endowment.
A director, producer, writer and actor, Lee is known for such films as the Oscar-nominated Do the Right Thing and 2015's Chi-Raq, which was a modern day-adaptation of the ancient Greek play Lysistrata. Lee was born in Atlanta but grew up in Brooklyn and studied at New York University's Tisch School of the Art. His first feature film was She's Gotta Have It, which grossed more than $7 million at the box office. He has since produced or directed numerous additional movies, written dozens of screenplays and appeared both on the big screen and television. Throughout the years, Lee has also spoken candidly about issues of race in the mainstream media and Hollywood.
Alma Mater Productions is the student programming board at William & Mary. Each spring, AMP seeks to bring a well-known speaker to campus. Last year, Golden Globe Award-winning actor Jeffrey Tambor gave the Atwater Lecture.