W&M alumni step up to the plate with MLB leadership roles
Two William & Mary alumni recently made headlines for taking on new leadership roles in Major League Baseball.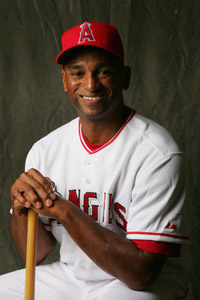 Former Major League player Curtis Pride '90 was appointed as the league's newest ambassador for inclusion, and Ned Rice '05 has been named as the next assistant general manager of the Philadelphia Phillies.

Rice, a former W&M Student Assembly president, is leaving his current position his position as Baltimore Orioles director of major league administration for his new role with the Phillies. As the ambassador for inclusion, Pride will provide guidance, assistance and training related to MLB's efforts to ensure an inclusive environment.

Pride, who was born 95 percent deaf, came to William & Mary on a basketball scholarship before moving on to play professional baseball. He played for the Expos, Tigers, Red Sox, Braves, Yankees and Angels across parts of 11 seasons, batting .250 and hitting 20 home runs in 421 major-league games. In 1996, he received the Tony Conigliaro Award, given annually to a Major League Baseball player who best overcomes adversity through the attributes of spirit, determination and courage.