Athletics Director Terry Driscoll to retire in 2017
In his cover letter to the William & Mary search committee seeking a new athletics director, Terry Driscoll wrote that he "hoped to make a contribution" to the university.
More than 21 years later, Driscoll's hope has long been a reality. Now, Driscoll said, he wants to explore another chapter in life.
The longest tenured athletics director in the Colonial Athletic Association, Driscoll will retire from William & Mary on June 30, 2017. A search committee will be formed soon, tasked with finding a replacement before Driscoll retires.
"It is an enormous understatement to say Terry will be missed by all who love the Tribe," said President Taylor Reveley. "His legacy at William & Mary will be long lasting. During the past two decades, Terry has led our Athletics Department and all its members –- coaches, staff and students –- with rock-ribbed integrity and an uncanny combination of virtues: sound judgment, encouragement, a willingness to make tough decisions when necessary coupled with compassion, and abiding commitment to the ideals that set William & Mary apart in the world of college sports.

"Our varsity programs have enjoyed extraordinary competitive and educational success during the Driscoll years.  As athletics director and as a member of the campus community, Terry has been a stalwart colleague and wonderful friend."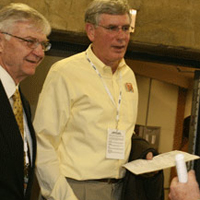 Driscoll, who informed his staff Tuesday of his decision, said the timing is right to retire. The athletics program is well positioned for the future, he said.
In 2015, for example, the department released a report by the Committee on Competitive Excellence, an athletics working group led by Driscoll whose stated goal is bringing a "championship experience for every student-athlete and every fan." The committee's report provides the department with a roadmap to sustain success over the short and long term.
"It's an exciting time for the Tribe and I'm proud of what we've accomplished together, but it's time for me to go, personally as well as professionally," Driscoll said. "The future is bright, and someone coming in now with this long-term plan in place can hopefully take this foundation we've set and take it to the next level. There are going to be challenges but we can say, 'We want every student-athlete to have this experience, and they have to graduate at this graduation rate and we want to make this the best place to work so we can continue to attract the right kind of people.'"
The success William & Mary has amassed during Driscoll's tenure indicates he has been instrumental in hiring – and maintaining – the "right" people. Overall, varsity teams have compiled a league-best 114 CAA championships. Tribe teams have won no less than three conference crowns in each of the 21 seasons he has been at the head of the program.
Academically, Driscoll has overseen a program in which 118 teams have had NCAA graduation rates of 100 percent. Since the CAA instituted its scholar athlete of the year award in 2002-03, W&M has won 67 awards, 26 more than the next highest school. William & Mary has won the overall award eight times, more than any two schools combined, and in 2014-15 swept the overall men's and women's awards.
There have been 56 Phi Beta Kappa initiates and 30 academic All-Americans.
 "What I've most admired about Terry is that he gets it," said Todd Stottlemyer '85, rector of the William & Mary Board of Visitors and former Tribe football player. "William & Mary has always desired to be successful in all of our athletic programs; our CAA-record number of championships proves that. But we've never wanted to achieve that at the risk of our true purpose as an educational institution. That commitment to excellence in everything we do – both on the field of play and in the classroom – has always been foremost in Terry's mind and heart. The students always come first."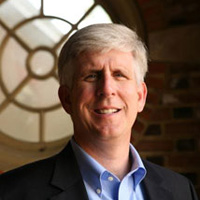 Driscoll, who was an All-American basketball player and Academic All-American at Boston College and the fourth player taken in the 1969 NBA draft, said emphasizing W&M's rigorous blend of athletics and academics never posed a problem for him philosophically.
"I was incredibly fortunate to be matched with an institution whose values were so aligned with my own and how I interpreted the concept of the student-athlete," he said. "For my parents, education was the priority; playing ball came afterwards. After my high school freshman football season, my grades were not where my parents wanted. My grades improved my sophomore year and I played basketball.
"It was easy for me to live with whatever academic issues there were because I had respect for that."
In addition to athletics and academic success, Driscoll's impact on the program's physical and financial improvements can't be overlooked. He has overseen the construction of more than $50 million in new facilities, including Plumeri Park (baseball), Martin Family Stadium at Albert-Daly Field (lacrosse and soccer) and the Millie West Tennis Facility. The most recent additions include the Zable Stadium renovation, which features a new state-of-the-art playing surface, and the Joe Plumeri Indoor Baseball Practice Facility.
The Zable Stadium renovation punctuates a long list of significant improvements to the football facilities in recent years. W&M dedicated the 30,000 square-foot Jimmye Laycock Football Center at Zable Stadium in 2008. The stadium has also been enhanced with the installation of a permanent lighting system in 2006 and a new video scoreboard a year later.
Driscoll has also worked with Senior Associate Athletics Director for Development Bobby Dwyer to increase the annual fundraising totals for non-capital projects from $1.36 million in 1995 to the current annual total of more than $4 million.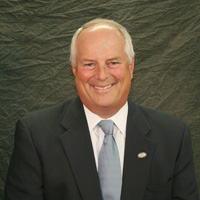 Driscoll arrived at William & Mary from the corporate world of sports marketing. Former William & Mary President Tim Sullivan, Driscoll said, "took a real chance on me." But former CAA commissioner Tom Yeager said W&M and Driscoll fit together like a hand in a glove.
"I've known a lot of athletic directors and administrators over my career, and as far as having an athletics director with the understanding and appreciation of an institution, I can't think of a better match anywhere," Yeager said. "Here you have an All-American athlete, a scholar, a professional athlete, the president of an international business company. He brought so many different perspectives, the whole W&M ideal and philosophy … it was a perfect match, and that doesn't happen very often."
Yeager called Driscoll "the moral compass of our conference," a quiet, unassuming person who took in all aspects of a situation before speaking.
"He was an incredible listener, and then had the analytic ability to sort through the stuff," Yeager said. "In athletic director meetings, he was always the voice of reality. He was the big reality check. When people might get off on some business principle or something, he'd bring them back to what was real."
Driscoll said having five grandchildren significantly influenced his decision to retire.

"Quite frankly, Susan and I have four grandkids in Virginia Beach and one in Massachusetts and other family members we have not seen as much as I would like, so there's a strong family component to it," Driscoll said. "I reached a point where things that previously were important and needed to be done are not as important as they once were. It's just me changing. I'm looking at where I am, where the department is, and I'm thinking, 'This is the right time to go.'"