W&M alumna Comstock among 'most powerful women in business'
William & Mary alumna Beth Comstock '82 has been named one of this year's "Most Powerful Women in Business" by Fortune.
Comstock, vice chair of General Electric, is the first chief marketing officer to make the 18th annual list. She was one of 51 women selected for the honor, including 27 CEOs such as Facebook's Sheryl Sandberg.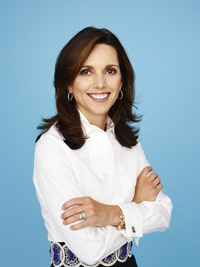 According to the magazine, Comstock oversees GE's $3 billion lighting business as well as venture investing and licensing. The company's CEO, Jeff Immelt, made Comstock a vice chair in August; she is the first woman to hold that title at GE.
Comstock previously served as president of integrated media at NBC Universal where she oversaw ad sales, marketing and research, and led the company's digital media efforts, including the early development of hulu.com and the acquisition of ivillage.com, according to the GE website.
This is the first year that Comstock has appeared on the Fortune list, ranked at number 50. Mary Barra, CEO of General Motors, is ranked at number one on the 2015 list, followed by Indra Nooyi, CEO and chair of PepsiCo.
Comstock, who graduated from William & Mary with a degree in biology, was also named one of "The World's 100 Most Powerful Women" by Forbes earlier this year.