William & Mary joins coalition of schools to improve admission process
Goal is to streamline admission process, broaden access and encourage college-going mindset for all students
William & Mary is included in a coalition of public and private colleges and universities that have come together with a goal to improve the college admission application process. The Coalition for Access, Affordability, and Success announced today that it is developing a free platform of online tools to streamline the experience of planning for and applying to college.
"We are excited to be a part of this undertaking which will provide new resources and a more accessible application process for students throughout the college search," said Timothy A. Wolfe, dean of admission and associate provost for enrollment. "For students in Virginia, this is especially good news as it marks the first time that William & Mary, the University of Virginia, Virginia Tech and James Madison University will all be represented on a single application."
Details about the coalition's college planning and application tools will be shared later this year and the platform should be available to freshmen, sophomores and juniors in high school beginning in January 2016.  Some of the schools involved will begin accepting applications using the new process as early as summer 2016.
"Starting to think about college earlier reduces some of the pressure of the application process, but more importantly, it sets the expectation that students should aspire to attend college," said Seth Allen, vice president and dean of admissions at Pomona College and member of the coalition board, in a press release from the coalition. "There are so many talented students who should aim for a great school, but they often don't understand the path to get there."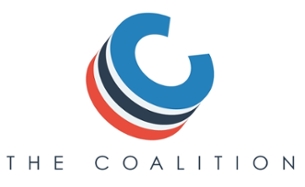 Through this new platform, the colleges and universities hope to recast the college admission process from something that is transactional and limited in time into a more engaged, ongoing and educationally reaffirming experience, according to the release.
"The online tools – which will include a digital portfolio, a collaboration platform and an application portal – seek to reshape the process of applying to college as the culmination of students' development over the course of their high school careers, reducing the unfamiliarity of the application and leveling the playing field for all students," the release said.
The application will add another option to all the ways that students currently apply for college.
Members of the coalition include more than 80 public and private universities and colleges across the United States.  
More information, including a list of participating institutions, can be found at coalitionforcollegeaccess.org.