Pressler '15 named Echoing Green Fellow for his Armed Services Arts Partnership
Recent William & Mary graduate Sam Pressler '15 has been awarded a highly competitive Echoing Green Fellowship, the global nonprofit organization announced today. The fellowship will support the Armed Services Arts Partnership, a nonprofit that Pressler founded to offer veterans expressive arts programs through partnerships with respected nonprofits and local colleges.
Pressler is one of just 52 fellows selected from a pool of 3,629 applicants. The fellows will receive between $80,000 and $90,000 in funding over a span of two years as well as leadership development opportunities, mentorship and the chance to be part of a global network of leaders.
"This is a launch pad. It enables us, and especially me as a recent college graduate, to have an additional degree of credibility as we look to expand," said Pressler. "And, because we are a new organization, the funding really does provide us with a huge step in the right direction as we look to scale to the colleges located in the largest veterans and military communities in the country."
Pressler's passion for supporting veterans stems from a family tragedy: the suicide of his uncle. Spurred by his uncle's death and the striking number of veterans who commit suicide each day, Pressler established a writing seminar program, which eventually became the William & Mary Center for Veterans Engagement (WMCVE). The center offers not only writing opportunities to veterans in the local community, but music sessions and even a comedy boot camp. The center has drawn national attention for its efforts and has been covered by such media outlets as CNN, NPR, Soldiers Magazine, Military Times and Stars & Stripes.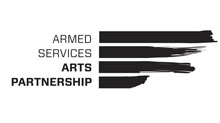 As the center found success, Pressler shifted his attention to the national stage and established the Armed Services Arts Partnership in order to provide program management to not only the WMCVE but other affiliates. By 2020, ASAP aims to establish and support expressive arts communities in areas with the largest military populations across the country. Pressler hopes the Echoing Green Fellowship will go a long way in helping make that goal a reality.
"At this point, the fellowship has not officially commenced, so I can't begin to comprehend how supportive Echoing Green is going to be, especially at my early stage in running the organization," he said.
At least one other William & Mary alumnus has received an Echoing Green Fellowship. George Srour '05 received the fellowship in 2007 to support the nonprofit he founded, Building Tomorrow, which he – like Pressler – began developing as a student at William & Mary. Srour helped Pressler throughout the application process for the fellowship.
"George is just an incredible person, and he was willing to drop everything to help me as I went through the different rounds of the application," Pressler said.
Throughout the years, Echoing Green has invested almost $40 million in seed-stage funding and strategic assistance to nearly 700 leaders, according to a press release. The organization also supports fellows long after their initial funding period through ongoing programs and other opportunities.
"We're proud to be investing in tomorrow's leaders, helping them go further, faster, as they realize their vision of a world changed for the better," said Echoing Green President Dr. Cheryl Dorsey. "Many of the fellows chosen are leading projects in the earliest stages, when it is hardest to find the necessary resources to get off the ground."
Echoing Green's Fellowship program is made possible through private contributions and the generous support of funders, including the Walton Family Foundation, the U.S. Global Development Lab of USAID, the Jerome L. Greene Foundation, The ZOOM Foundation and the Campaign for Black Male Achievement, with support from the Open Society Foundations.