Hayes Writers Series features two poet-alumni
Andrew Zawacki and Allen Jih, William & Mary alumni with distinctly unique backgrounds, will read from their poetry Thursday at 5 p.m. as part of the Patrick Hayes Writers Series.
The event, to be held at Tucker Hall theater, is free and open to the public. There will be book signings and receptions before and after the readings.
Zawacki '94, W&M's second Rhodes Scholar, is the author of four books of poetry, including his most recent, Videotape, as well as Anabranch and By Reason of Breakings. He teaches at the University of Georgia.
His poems have appeared in The New Yorker, The New Republic, The Nation and elsewhere.  He has published three books in France: Georgia, Carnet Bartleby and Par Raison de brisants, a finalist for the Prix Nelly Sachs.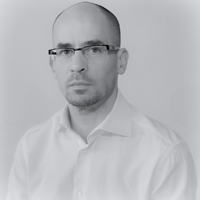 "I owe thanks to Henry Hart, who directed my senior thesis on poetry and meditation, Nancy Schoenberger, with whom I took a number of creative writing workshops) and my peer Brian Henry '94, with whom I edited The William and Mary Review and with whom, since 1995, I have coedited Verse," Zawacki said.
Zawacki said he started writing poetry "seriously" as an undergrad at William & Mary and continued through graduate school at Oxford and after.
"I had the good fortune (at Oxford) to study with Lyndall Gordon, Jeri Johnson, Terry Eagleton, John Kelly, Tom Paulin and many other wonderful professors – although I was also moved by the example of Modernist poets such as T.S. Eliot, who had studied there nearly a century earlier," he said.
Jih '04 is the author of a book of poems entitled According to Discretion. The holder of a Master of Fine Arts degree from the University of Florida, he is a former professional poker player who resides in Las Vegas, where he works as an acrobat specializing in aerial straps.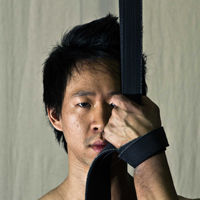 "I played poker for the same reasons that I do so many other things in my life: It sounded like fun," he said. "I played it consistently as an undergrad, but in grad school it became something slightly more serious. I hosted and played games regularly in Florida, and that's where the idea of doing it professionally took root.
"The great thing about it is the autonomy, which in many professions you struggle to acquire. And there is also a romantic 'lone wolf' aspect to it."
He has performed on America's Got Talent and has worked with Cirque Du Soleil in its annual One Night for One Drop charity event.
Nightly, he performs at Planet Hollywood in a comedy variety act. That doesn't mean he's abandoned poetry. Far from it.
"My poetry comes from the ether," he said. "I wish I could say I knew the source, but to be honest, the fact that the muses are speaking to me is really the only thing that matters. I think it would be a harsh reality if they didn't.
"As far as Vegas influencing my poetry, I haven't noticed it too much. But I'm currently working on a new collection, so perhaps that's where the desert will arise."