Global Film Festival focuses on 'Film & Renewal'
The eighth annual William & Mary Global Film Festival (W&M GFF) will take place Feb. 19–22 at the Kimball Theatre in Colonial Williamsburg's Merchants Square. Eleven feature films from around the world will bne screened, and more than 60 student-made shorts will compete for a variety of jury and audience awards and prizes. Live performances, receptions and parties, filmmaking demos and mixers and presentations and question-and-answer sessions with guest filmmakers will also fill the four-day event.

With the theme of "Film & Renewal," the programming will feature films about personal redemption and recovery, environmental advocacy documentaries, restored and re-mastered silent films, student film competitions and a variety of other stories and forms of renewal in and through film.
At 6 p.m. on Friday, a special sneak preview of award-winning filmmaker Kirby Dick's documentary "The Hunting Ground," which premiered at the 2015 Sundance Film Festival last month, will be shown. Scheduled for a theatrical release and a nationwide campus tour beginning later this month, "The Hunting Ground" is a devastating exposé of the sexual assault epidemic on college campuses across America. The film casts a glaring light on the growing crisis while also offering a truly inspiring story of renewal as it follows former UNC-Chapel Hill undergraduates Annie Clark and Andrea Pino as they transform from victims to survivors and eventually activists -- in turn, galvanizing a national movement. Dick and producer Amy Ziering will be honored with the 2015 Global Film Can Award for this remarkable film and for the filmmaking partnership with Clark and Pino, who will also the festival's Rising Young Talent Awards for their inspiring work.
The GFF will also once again host the W&M Student Short Film Competition, sponsored by Canon Virginia, Inc. Three showcases, featuring films chosen from a slate of local, national, and international submissions, will be held on Saturday afternoon, followed by an awards ceremony on Sunday, where winners will receive Canon product prizes for both jury and audience awards at primary school, secondary school and university levels. Thanks in large part to the Canon-sponsored Filmmaker Travel scholarships, many of our competitors will be present to attend these screenings and meet other film students as well as our guest filmmakers. Canon will also be offering equipment demos at a number of festival receptions, allowing attendees hands-on experience with top-of-the-line Canon cameras and gear.
Highlights of the 2015 Global Film Festival weekend

The festivities begin at 5 p.m. on Thursday with a dual screening of two environmental documentaries, Gayatri Roshan's 2012 documentary "Elemental" and a short film produced this summer by W&M students studying in Galway, Ireland. Irish found-object sculptor and performance artist Noel Malloy, who is featured in the Galway documentary, will be present as a special guest. This tribute to renewing earth's resources will culminate in a "REcycled REception" and showcase for our "Keep the Wheels Turning" Recycled Art Competition.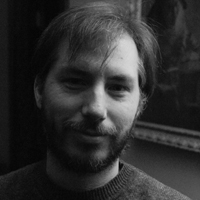 Thursday night will also feature screenings of "Something, Anything," presented by special guest independent filmmaker Paul Harrill, the film's writer/director, and British filmmaker Peter Strickland's "Duke of Burgundy," a feminist revitalization of the art house erotica popular in the 1970s.
On Friday, events begin with a screening of Irish director Pat Collins's 2012 film "Silence," presented by Professor Anthony Tracy, the GFF's first film scholar-in-residence. Following the 6 p.m. sneak preview screening of "The Hunting Ground," the GFF will show Matthew Bates' 2011 documentary "Shut Up, Little Man! An Audio Misadventure," which chronicles one of the original pop-culture "viral" icons. The evening will finish with the annual 24Speed Student Film Competition at 11 p.m.
The festival continues Saturday with an 11 a.m. screening of "Moana with Sound," an updated and recently remastered version of Robert Flaherty's silent-era documentary, which will be introduced by film preservationist and curator Bruce Posner. Saturday's two marquee screenings will showcase recent Australian cinema. The first, "Charlie's Country," won David Gulpilil a Best Actor award at last year's Cannes Film Festival. Writer/Director Rolf de Heer will participate via live video feed in a question-and-answer session after the film. Screening at 8:30 p.m. is Sophie Hyde's "52 Tuesdays," a coming-of-age drama about a teenage girl who must deal with her mother coming out as a transgender man. An after-party event will kick off at 11 p.m. at the Trellis Restaurant.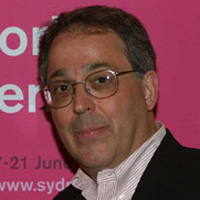 On Sunday, the GFF will once again team up with the William & Mary Wind Ensemble, pairing music and global film montages for a unique cinematic concert experience. Following the concert will be a silent comedy double bill: Harold Lloyd's short "An Eastern Westerner" (1920) and Buster Keaton's "Go West" (1925), both accompanied by special guest pianist Matt Marshall. Closing the festival at 4 p.m. is a screening of Nisan Dag and Esra Saydam's Turkish and American co-production, "Across the Sea," which premiered in January at the Slamdance Film Festival in Park City and won the audience award for best narrative feature.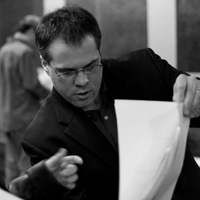 Tickets for most screenings cost $1, with the exception of marquee films ($3 for students with valid ID and $5 for the general public) and select off-site parties. The GFF offers four different levels of festival passes, which include access to screenings and events, festival merchandise, and special "Movie &...." deals at participating Merchants Square restaurants. Passes and tickets can be purchased at the Kimball box office or by calling 1-800-HISTORY. For more information, please visit filmfestival.wm.edu.
About the special guests

Paul Harrill is a filmmaker who recently made his feature debut with "Something, Anything." He has written and directed three short films: "One Inch Equals a Hundred Miles," "Gina, an Actress, Age 29" and "Quick Feet, Soft Hands." "Gina, an Actress, Age 29" was awarded the Jury Prize in Short Filmmaking at the Sundance Film Festival. He also teaches cinema studies at the University of Tennessee.
Anthony Tracy currently teaches film studies at The Huston School of Film & Digital Media in Galway, Ireland, after spending several years teaching at other international schools. Additionally, he serves as the director of the Fresh Film Festival in Limerick, Ireland.
Bruce Posner is a film preservationist, curator, lecturer of film theory and artist of film and photography. He worked with many of the world's leading film archives for his film restoration project "Unseen Cinema: Early American Avant-Garde Film 1893-1941."
Matt Marshall has composed and performed live music for silent films for more than a decade with the Virginia Film Festival. He has recorded soundtracks for Charlie Chaplin's "The Kid" and George Méliès's "Conquest of the Pole." He is currently a visiting assistant professor of Film at Hollins University and previously taught at the University of Virginia.
About the Global Film Can Award Recipients

Kirby Dick is an Academy and Emmy Award-nominated documentary filmmaker.  In addition to "The Hunting Ground," his impressive filmography includes other critically acclaimed films such as "Outrage," "This Film Is Not Yet Rated," and "The Invisible War."
Amy Ziering is an award-winning director and producer, best known for "The Invisible War," "Derrida" and "The Memory Thief." She is the producer of "The Hunting Ground."
About the Rising Young Talent Award Recipients

Andrea Pino and Annie Clark are women's rights and civil rights activists. They both were primary writers of the 2013 Title IX complaint against the University of North Carolina at Chapel Hill. Pino blogs frequently for the Huffington Post about sexual assault crisis on U.S. college campuses.
About the Global Film Festival

The Global Film Festival was launched in 2008 with the support of the Reves Center for International Studies and the Roy R. Charles Center for Academic Excellence, to celebrate the 75th anniversary of the Williamsburg Theater. For more information on the festival and upcoming events, visit http://filmfestival.wm.edu

Editor's note: For more information, contact Timothy Bernard, festival director, (757) 221-1274 or tlbarn@wm.edu or filmfestival.wm.edu.