William & Mary adds to Williamsburg's charm as a 'best' small town
The City of Williamsburg is among the best small towns to visit in America, according to a recent ranking.
Smithsonian Magazine, which published the ranking last week, placed Williamsburg third on the list and mentioned William & Mary as part of the city's charm. The 'Burg was the only Virginia town included on the list that featured towns from Florida to Oregon.
Small towns Chautauqua, N.Y. and Healdsburg, Calif., came in first and second. Steamboat Springs, Colo. and Woods Hole, Mass. rounded out the top five.
This year, towns were evaluated on strengths in history, music, visual arts, learning, food, theater and science.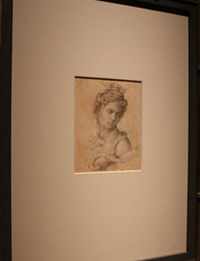 William & Mary got two mentions in the article following a visit by its author to Williamsburg last fall. During her stay, the writer spent time on the historic campus and at the Muscarelle Museum of Art -- both received mentions in the article.
"There are stories a single trip simply can't tell, places you may have passed by or, like me at age 8 on my first visit, were too young to appreciate," the reporter wrote of Williamsburg.
"And just west of the village is the Christopher Wren-inspired old campus of the College of William & Mary, founded six years before the capital moved to the village from Jamestown in 1699," she said of the College.
Other college towns in the "Top 20" included Silver City, N.M. (West New Mexico University) and Decorah, Iowa (Luther College).
While Williamsburg's deep historic past was a focus of the piece, the author highlighted Williamsburg's broader appeal as well, noting that even with all the town's history, the 21st century wasn't hard to find.
"Residents hit the Saturday farmer's market in Merchants Square and take part in Art Month, a fall festival that opens galleries, stages concerts, sponsors Virginia wine tastings and turns Duke of Gloucester Street in the historic village into a fine arts fair. William & Mary has its Muscarelle Museum of Art and Phi Beta Kappa Hall, where the Virginia Symphony Orchestra performs," she said.
This is the third year of the magazine's "America's 20 Best Small Towns" ranking. Other top small towns included Beaufort, S.C.; Columbia, Penn. and Sedona, Ariz.