Ted Dintersmith '74 to welcome new students at Convocation
Alumnus Ted Dintersmith '74 will speak at William & Mary's 2014 Opening Convocation ceremony, scheduled for 5:15 p.m. Aug. 27 in the Wren Yard. The annual event welcomes new students to campus and marks the beginning of the academic year.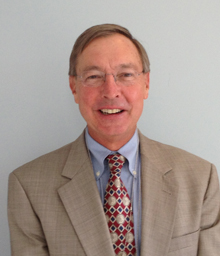 Dintersmith is a former venture capitalist who now serves as an advocate for entrepreneurship and education. He is a current member of the William & Mary Alumni Association Board of Directors and has been a longtime supporter of the university, including the creation of the Dintersmith Fellows program.
"Ted Dintersmith will inspire the Class of 2018," said W&M President Taylor Reveley. "He's a person of great vision, who's strikingly creative and entrepreneurially gifted. Ted is also devoted to his alma mater.  He will be a marvelous Convocation speaker."
Dintersmith graduated from William & Mary in 1974 with a degree in physics and English, and he has remained closely connected to the university since. He served on the College of William & Mary Foundation Board of Trustees from 2002 to 2008 and chaired its investments committee. A proponent of project-based learning, he helped found the W&M Honors Fellowship program seven years ago and has supported it in multiple ways since its inception, including the funding of fellowships and challenge grants to motivate the participation of other donors to the program. The W&M Honors Fellowship program utilizes a unique, crowd-sourced giving platform that has allowed the university to greatly expand its support for undergraduate research. To date, more than 162 students have benefitted from the program, enabling them to conduct research in fields ranging from neuroscience to modern languages and literatures.
Students whom Dintersmith will address at Convocation will benefit from the fellowships in the years to come.
"I couldn't be more excited about the opportunity to address the distinguished entering class for the College of William & Mary," Dintersmith said. "They successfully navigated high school and the admissions process, and a wonderful four-year experience awaits them as they prepare to make important contributions to the world as adults."
After college, Dintersmith served as a Congressional staff assistant for Representative Edwin Forsythe of New Jersey, working on science and technology policy. In 1984, he became the general manager of Analog Devices' Digital Signal Processing Division. He became a venture capitalist in 1987, and has invested in more than a dozen raw start-ups that went on to become public companies. As a senior partner with Charles River Ventures, he served on the Board of the National Venture Capital Association and was ranked as the top-performing venture capitalist in the U.S. for the period of 1995 to 1999 by industry analysts.
Now a partner emeritus with Charles River, Dintersmith is focused on issues involving innovation and education. In 2012, he represented the United States as part of a delegation to the General Assembly of the United Nations, where he focused on global education and entrepreneurship. He currently supports a number of initiatives that aim to better the lives of young people around the world.
In addition to his William & Mary degree, Dintersmith holds a master's in applied physics and a doctorate in engineering from Stanford University. He currently resides in Earlysville, Virginia.