Omohundro Institute creates Lapidus Initiative for Excellence and Innovation
The Omohundro Institute of Early American History & Culture, housed at William & Mary, has announced the creation of the Lapidus Initiative for Excellence and Innovation in Early American Scholarship.
The Lapidus Initiative is made possible through a $1 million gift by Sid and Ruth Lapidus and will incorporate innovative programming and outreach that allows the Omohundro Institute to encourage innovation in scholarly communication and practices. Sid Lapidus is an executive board member of the Omohundro Institute, founded in 1943 by W&M and the Colonial Williamsburg Foundation. He is a retired partner in the private equity firm Warburg Pincus.
"We are all grateful for this wonderful gift from Sid and Ruth Lapidus," said Karin Wulf, director of the Omohundro Institute. "As a member of the Omohundro Institute's executive board, as well as in his support for other key historical organizations, Sid Lapidus has shown extraordinary dedication to research and scholarship.
"I am personally grateful for his model of intellectual rigor and ethic of service. He is a terrific friend to the Omohundro Institute and to historical scholarship."
The Lapidus Initiative will enable the development of new projects designed to embrace the Omohundro Institute's traditional position at the forefront of scholarly communication, while expanding the methods and media used to further participation and communication, including the Scholars' Workshop and the recently launched OI Reader.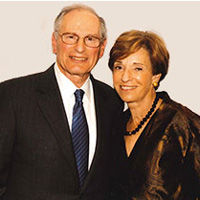 Beginning in summer 2015, the Scholars' Workshop is a two-week, seminar-style experience in Williamsburg that will enable untenured scholars to work both individually and in a group with Omohundro Institute editorial staff on conceptual development, manuscript editing and source verification for either a manuscript chapter or a journal article in progress.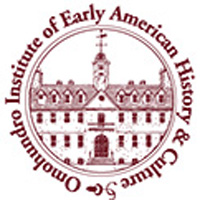 Available through the Apple App Store, the OI Reader offers a distinctive platform for integrating digital content, such as high resolution images that enlarge, audio, and other interactive features.
The OI Reader includes Open WMQ, giving readers free access to a selection of new and classic essays from the award-winning William and Mary Quarterly, as well as all new issues of the journal beginning with July 2014.
Developed and published in Adobe's Digital Publishing Suite (DPS), and with critical support from Adobe Systems Incorporated, this first iteration of the OI Reader includes a note-taking function along with digital content. Updates will incorporate new and innovative user features.
"The Omohundro Institute has a tradition of excellence in early American scholarship, and the Lapidus Initiative builds on that tradition," said Sid Lapidus. "Where possible, our intent is to do innovative philanthropy. With this gift, we think that we have achieved this through the launch of new digital and social media platforms, including the OI Reader, to engage scholars and others in the Omohundro Institute's work."