Trichler named one of the world's top 99 rising foreign policy leaders
David Trichler, operations director for AidData at the Institute for Theory & Practice of International Relations (ITPIR) at William & Mary, has earned recognition from Diplomatic Courier and Young Professionals in Foreign Policy (YPFP) as one of the "Top 99 under 33," an international list noting the most influential foreign policy leaders around the globe under the age of 33.
The "99 Under 33" recognizes the distinctive impact the honorees have on their communities today and their potential as leaders in the future. The recipients are categorized according to archetypes: catalyst, convener, influencer, innovator, practitioner, risk-taker or shaper.
Trichler, 29, was categorized as an "innovator," defined as someone who develops new solutions to critical global challenges. Trichler does just that in his role directing AidData operations day-to-day, managing programs and partnerships.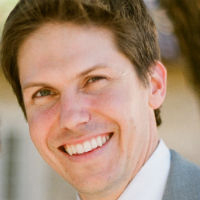 "David Trichler's leadership and 'never-say-it-can't-be-done' attitude have led to a dramatic expansion in AidData's global reach and impact," said AidData Co-Director Brad Parks.
Director of ITPIR Mike Tierney added, "David Trichler's energy and enthusiasm are "infectious."
"He respects and works effectively with people from all walks of life and is equally comfortable talking to a 19-year-old student, as he is with a grumpy old professor or high-ranking diplomat," Tierney said. "Given his role as AidData director of operations — and any future role — these are great assets."
Prior to joining AidData, Trichler said the foreign policy contributions he was most proud of came from working for the chief economist of the U.S. Agency for International Development (USAID) and for the Chairman of the Joint Chiefs of Staff as a member of his Chairman's Action Group.
"It has been a volatile time for our nation, and I am proud to have played a role in the focus on creating and consolidating data, challenging underlying assumptions, crafting a menu of actionable items from that information, and applying it to specific contexts," he said.
Trichler earned a master's degree in foreign relations from Georgetown University, where he was graduated with highest distinction. During that time he worked as faculty assistant to former U.S. Secretary of State Madeleine K. Albright and as researcher for former USAID administrator Andrew Natsios.
Trichler also served as an adviser to the ExxonMobil Foundation and as a consultant for the World Bank. Prior to his time at Georgetown, David worked as a development adviser mapping micro-credit and community network for projects in Namibia, Morocco, Brazil and Bolivia.
Steven Radelet, distinguished professor in the Practice of Development, Edmund A. Walsh School of Foreign Service at Georgetown, said, "David is remarkable. He is very bright, extremely well organized, and always thinking ahead. He is highly motivated and very energetic — if you want something done quickly, and done well, David's your man. Most importantly, he is a wonderful person and colleague. People love working with him because he is a great team player, and knows how to get the best out of his colleagues. This award couldn't have gone to a more deserving person."
Trichler received his bachelor's degree from Brigham Young University, graduating valedictorian.
Learn more at www.AidData.org about how, under Trichler's leadership, the team at AidData create data and tools to enable the global development community to more effectively target, coordinate, deliver and evaluate foreign aid.