Sen. Warner says W&M legal clinic offers national solution
Virginia Senator Mark Warner sent a letter to his Senate colleagues Tuesday suggesting that William & Mary Law School's Lewis B. Puller, Jr. Veterans Benefits Clinic may be one way to help solve the nation's backlog of veterans' disability claims.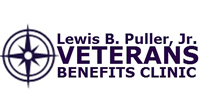 "If we work together as colleagues to extend this program to other law schools across the country," he wrote, "we could provide tangible assistance to many of our veterans by ensuring that complex claims are completed in a more comprehensive and timely manner prior to submission to the VA."
Click here to read the full text of the letter.
The non-profit clinic in Williamsburg, Va., wrote Warner, "has been effectively harnessing the energy and skills of law students ... Under close supervision by the Clinic's staff, these law students gain valuable legal training while tracking down the supporting factual evidence and medical documentation required to help correlate the direct relationship between service event and injury. Clinic students have the opportunity to interview clients, analyze medical records, communicate with health providers and craft strategies to help clients receive disability compensation."
He offered to share with fellow senators a playbook that provides guidance from the clinic on how other schools can create similar pro bono programs to serve veterans.
Warner's letter was featured in a story by the Daily Press of Hampton Roads. The Virginia Gazette and Stars and Stripes posted the story to their sites.
Patricia E. Roberts, director of clinical programs at William & Mary Law School, said she is delighted by the interest that Warner has expressed in the clinic.
"The Puller Clinic provides our students with valuable training in the skills and knowledge they'll need to be effective attorneys while also helping men and women who've sacrificed so much for our country. We are honored that Senator Warner sees our clinic as providing one way to help alleviate the nation's backlog of veterans' disability claims."