Muhammed Tabiu to serve as 2013 Kraemer Scholar-In-Residence
Established with a generous gift from Carole A. and Richard C. Kraemer '65 the Kraemer Middle East Distinguished Scholar-In-Residence program has allowed the university to welcome to campus a renowned scholar of law and governance in Islamic states and societies since 2009.
The 2013 Kraemer Scholar-In-Residence will be Muhammed Tabiu of the Department of Islamic Law at Bayero University in Kano, Nigeria.
Supported by the
Program in Comparative Legal Studies and Post-Conflict Peacebuilding
at the William & Mary
School of Law
, the yearly residence may last from a few days to more than a week, and scholars are drawn from all geographic areas and sub-disciplines.
"Muhammed Tabiu is a highly respected scholar and teacher and is also deeply involved in strengthening the Rule of Law and increasing access of poor people to justice in northern Nigeria," said Christie Warren, professor of the practice of international and comparative law and the director of the Program in Comparative Legal Studies and Post-Conflict Peacebuilding.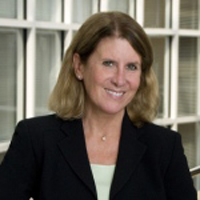 "As a scholar of Islamic Law and a respected legal authority, Tabiu works within Shari'ah and traditional justice systems to implement public service reforms and find solutions to problems facing ordinary Nigerians."
Tabiu has previously served in the Ministry of Justice in Kano State, Nigeria, taught in the Faculty of Law department at Usmanu Danfodiyo University in Sokoto State and served as Attorney General and Commissioner of Justice in Jigawa State. He was also the executive secretary of the National Human Rights Commission in Abuja in the Federal Capital Territory. As the Kraemer Scholar, Tabiu will teach Introduction to Islamic Law as a short course at the School of Law, as well as deliver two public lectures.
Each of the university's previous Kraemer Scholars has come from a different region of the world, illustrating the rich diversity within Islam itself.
"My parents wanted to find a way to contribute to William & Mary's increasingly international and multicultural dimension," noted Richard C. Kraemer, Jr. '94, a program officer with the National Endowment for Democracy who continues to return to his alma mater each year to learn from the scholars and enjoy the intellectual curiosity of current students.
"On a fundamental level, they share an interest in raising students' and the community's awareness of the role that Islam plays in the governance of Muslim societies and with it, conceptions of justice and equality," Kraemer said.
In 2009, the university's first Kraemer Scholar-In-Residence was Zainah Anwar, founding member and former executive director of Sisters in Islam, a Malaysian non-governmental organization which focuses on advancing women's rights within the framework of Islamic culture and faith.
The 2011 Kraemer Scholar was Mishkat Al Moumin, Iraq's former minister of environment and CEO of Women and the Environment Organization, and in 2012 Asma Afsaruddin, chair and professor of the Department of Near Eastern Languages and Cultures at Indiana University Bloomington, served as the university's Kraemer Scholar.
"There is quite a bit of misinformation in the world today about Islam and Islamic Law," noted Warren. "The Kraemer Scholar-In-Residence program is an important part of William & Mary's commitment to educate and inform our community and the public."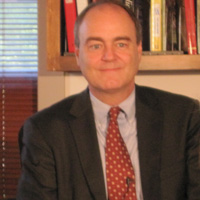 Stephen E. Hanson
, vice provost for international affairs and director of the
Reves Center for International Studies
, agreed.
"The Kraemer Scholar-In-Residence program makes it possible for members of the William & Mary community to learn about the law and governance of Islamic states and societies through direct interaction with leading specialists on these topics. We are indebted to the Kraemer family for its generous support of this program."
Muhammed Tabiu will present two public lectures as W&M's 2013 Kraemer Scholar-In-Residence: "Islam, Human Rights, and Social Justice" (Feb. 13, 7 p.m., Andrews Hall 101) and "Islamic Law and Religious Freedom in Nigeria" (Feb. 21, 12:50 p.m., Law School Room 119). Both lectures are free and open to the public.