Fall arts preview: multiple performances, exhibitions planned
The beginning of the academic year is just days away, and William & Mary's calendar is already filling with events. Among those are multiple concerts, exhibitions and performances. Here is a look at some of the arts-related events at William & Mary coming up in the fall semester. For more, visit the William & Mary events calendar. – Ed.
Art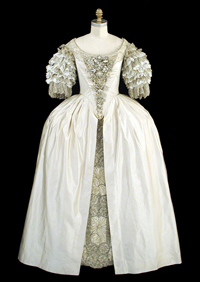 The Muscarelle Museum of Art will present one major exhibition this fall. On Sept. 29 it will open Glenn Close: A Life in Costume, which will run until Jan. 12, 2014. The exhibition, opening on the weekend that Close and her husband David Shaw will receive the Cheek Medal Award, is a selection from Close's personal costume collection.  It consists of ensembles worn by some of the most iconic characters from Close's career in film, theater and television, including Norma Desmond (Sunset Boulevard), Albert Nobbs (Albert Nobbs), Alex Forrest (Fatal Attraction), Cruella De Vil (101 Dalmatians, 102 Dalmatians) and Patty Hewes (Damages).
The university's Andrews Gallery will also present several exhibitions, beginning with a ceramics exhibition curated by Assistant Professor of Art Mike Jabbur. That exhibition, to be held Sept. 5-26, will includes works by ceramic artists Blair Meerfeld, Charity David-Woodard, Kenyon Hansen and Doug Peltzman.
Oct. 3-17, the gallery will display the summer studio art sketchbooks of seniors. A week later, on Oct. 24, an exhibition showing the works of Catron Fellowship Students will open.
At the end of the following month, Nov. 19-Dec. 3, pieces by the fall honors students will be on display. Finally, Dec. 9-18, the senior art majors who will graduate in December will exhibit their works.
Theatre and Dance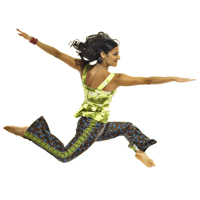 The main stage at Phi Beta Kappa Hall will see several theatre and dance performances this fall starting with a production of "Dancing at Lughnasa" by Brian Friel. The play, which will be directed by Christopher Owens, will run Oct. 3-6.
The university's dancers will take the stage next for the annual "DANCEVENT" performance. The event -- which will feature choreography by dance professors Joan Gavaler, Leah Glenn and Denise Wade and a reconstructed work by Paul Taylor -- will run Oct. 31 and Nov. 1-2.
In November, a production of "La Cage aux Folles" by Jerry Herman and Harvey Fierstein will premiere. The musical, directed by Laurie Wolf, will run only one weekend: Nov. 21-24.
The studio space in Phi Beta Kappa Hall will also host one production this fall. Kelsey Schneider '14 will direct "The Two-Character Play" by Tennessee Williams in October.
For more information on these events, visit the W&M Box Office website.
Music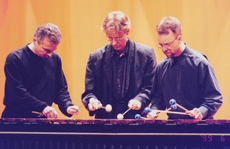 The Ewell Concert Series, William & Mary's only concert series, will present four events this fall. Several of these events will also likely be accompanied by a master class or workshop for students and members of the public.
The series will kick off with Percussion Group Cincinnati's concert in memory of W&M composer Bill DeFotis, who passed away 10 years ago. The group is known for performing classic and experimental music from America, Chile, Bali, South Africa and China in an entertaining manner, using instruments including marimbas, drums, gongs, prepared piano, a computer, a deck of cards and newspapers. The performance will take place Sept. 22 at 7:30 p.m. in the Williamsburg Library Theatre.
In October, the series will present celebrated gospel group The Ingramettes. Maggie Lee Ingram, the group's founder, has been called the "Gospel Queen" of Richmond, Va., and "a true national treasure" by the director of the Virginia Folklife Program. The Ingramettes will perform at William & Mary's Ewell Recital Hall on Oct. 18 at 7:30 p.m.
The following month, the Ewell Concert Series will offer two performances: one by South Korean pianist Yoonie Han and another by Eya, an award-winning women's vocal ensemble based in Washington, D.C.  Han has won international praise for her performances throughout the world. Her W&M concert, which will be held Nov. 1 at 7:30 p.m. in Ewell Recital Hall, will focus on 19th-century piano works. Eya specializes in the interpretation of medieval music, and the group recently won the 2013 Greater D.C. Choral Excellence Award for Best Specialty Group: Early Music. Eya's performance at W&M will take place Nov. 22 at 7:30 p.m. in the Great Hall of the Wren Building.
In addition to the Ewell concerts, William & Mary's own faculty and students will perform multiple concerts throughout the semester as part of the university's many music ensembles. For instance, the Middle Eastern Music Ensemble is scheduled to play concerts Sept. 21, Oct. 5 and Nov. 8 with guest artist Emir ElSafar; the Symphony Orchestra on Oct. 27 and Dec. 6; the Wind Ensemble on Oct. 25, Oct. 31, Nov. 14 and Dec. 8; the Jazz Ensemble on Nov. 3 and Nov. 15; and the Women's Chorus and Botetourt Chamber Singers on Nov. 8.
For more information on these and other upcoming music performances, visit the Department of Music's upcoming events calendar.
Writing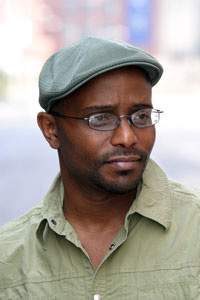 Several noted poets and authors are scheduled to speak at William & Mary this semester through the Patrick Hayes Writers Series.
Poet Tyehimba Jess will give a reading and engage the audience in a question-and-answer session at 7p.m. on Sept. 26 in Tucker Theater. Jess' work incorporates both slam and academic poetry. His first collection of poems, leadbelly, was released in 2005 and was voted one of the top three poetry books of the year by Black Issues Book Review. His work has also been included in numerous anthologies and has earned him a Whiting Writers' Award among other accolades.

Other authors expected to speak on campus this semester as part of the Hayes series include novelist Justin Torres and fiction writer and translator Lydia Davis, winner of the Man Booker International Prize.