Education professor, Fulbright scholar exhibits photos in Ireland
On May 8, the Fulbright Commission of Ireland launched William & Mary adjunct professor Shannon Chance's new photography collection, Inter-changes: Reflections from Dublin and Beyond, at O'Connell House at the University of Notre Dame in Dublin, Ireland. The exhibit runs through May 31. 
Chance, a U.S. Fulbright Scholar at the Dublin Institute of Technology, is an adjunct associate professor of education at W&M and an associate professor of architecture at Hampton University. As an architect, urbanist and social scientist, Chance spends her time behind the camera capturing what the mind generally ignores: the fleeting images that inform an understanding of the world without people even realizing they are there.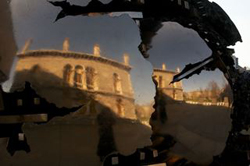 "For me, each shop window becomes a full-length motion picture, revealing layer upon layer of social reality...every puddle and car fender provides a kaleidoscope of vibrant images waiting to be discovered," she said.
Discussing the launch of the exhibition, Professor Kevin Whelan, director of the Keough Naughton Notre Dame Centre said, "We are always delighted to help foster links between Ireland and America so it is a genuine pleasure to partner with the Fulbright Commission in hosting this exhibition of photographs by current Fulbright Scholar Shannon Chance."
The Fulbright Commission of Ireland is dedicated to promoting academic and cultural exchanges between the United States and Ireland. Speaking about the launch, Colleen Dube, executive director of the Fulbright Commission, said, "The Fulbright Commission provides opportunities for scholars to travel to work, study, and explore their interests, and Shannon is an excellent example of what Fulbright is about. Supporting Fulbrighters to explore both their academic and cultural interests is an important aspect of the Fulbright Program and we are thrilled to be working with the University of Notre Dame to launch Shannon's exhibit."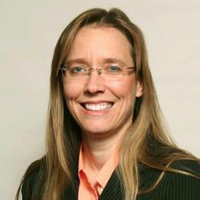 The Fulbright Awards are presented on an annual basis to Irish students, scholars and professionals to undertake postgraduate study and research at higher education, cultural and related institutions in the United States and for Americans to do the same in Ireland.
The Keough Naughton Centre is the home of the University of Notre Dame in Dublin. It hosts a variety of International Studies Programs for the university in Ireland. The staff serves as Irish ambassadors for Notre Dame, committed to education and immersing their students in the life of Ireland on every level - intellectual, cultural, sporting, musical, and spiritual.