Cindy Hahamovitch to be featured on 'With Good Reason'
Cindy Hahamovitch, professor of history, will be featured on the radio program "With Good Reason" the week of July 20-26.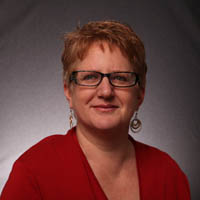 She'll be contributing to the show's discussion of immigration issues, specifically some of the government practices here in the United States.
Since World War II, the American "H-2" program has brought hundreds of thousands of Jamaican men to the United States to do difficult and dangerous work for some of the nation's largest agricultural corporations. Hahamovitch tells the story of these workers in her book No Man's Land.
To find out when and where to listen, visit the "With Good Reason" site here.
Hahamovitch also shared her knowledge of immigration history with the New York Times, publishing an op-ed on July 18. In it, she tells the story of abused Mexican and Caribbean immigrant workers brought to the United States through the H-2 program from the 1960s up until modern times.