Rita Dove coming Thursday to Kimball Theatre
Rita Dove, Pulitzer Prize winner and former Poet Laureate of the United States, will read from her works on Thursday, March 29, at Colonial Williamsburg's Kimball Theatre.
Dove's appearance begins at 7 p.m. and is part of the College's Patrick Hayes Writers Series. The performance is free and open to the public; however, tickets must be reserved, and can be done by phoning 1-800-HISTORY, or by going to the English Department office in Tyler Hall.
There will be a reception and book signing immediately following the reading.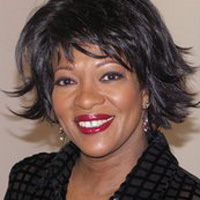 Dove, Commonwealth professor of English at the University of Virginia, has made appearances on CNN and NBC's "Today" show. Public Broadcasting has devoted an hour-long prime time special to her life and work.
Her most recent poetry collection is Sonata Mulattica, a book-length cycle of poems telling the story of the 19th century African-European violinist George Polgreen Bridgetower and his turbulent friendship with Ludwig van Beethoven.  In 2011, Dove edited The Penguin Anthology of Twentieth Century American Poetry.
Dove served as Poet Laureate of the United States and Consultant to the Library of Congress from 1993 to 1995 and as Poet Laureate of the Commonwealth of Virginia from 2004 to 2006. She has received numerous literary and academic honors, among them the 1987 Pulitzer Prize in Poetry and, more recently, the 2003 Emily Couric Leadership Award, the 2001 Duke Ellington Lifetime Achievement Award, the 1997 Sara Lee Frontrunner Award, the 1997 Barnes & Noble Writers for Writers Award, the 1996 Heinz Award in the Arts and Humanities and the 1996 National Humanities Medal.
In 2006 she received the Commonwealth Award of Distinguished Service; in 2007 she became a Chubb Fellow at Yale University; in 2008 she was honored with the Library of Virginia's Lifetime Achievement Award, and in 2009 she received the Fulbright Lifetime Achievement Medal and the Premio Capri (the international prize of the Italian "island of poetry"). Most recently, President Barack Obama presented her with the 2011 National Medal of Arts.
For more information, contact Hermine Pinson at [[w|hdpins]] or Jeanne Smith at [[w|jnsmith01]].