Poetry set to music: Choir concerts to feature original compositions
William & Mary's choirs, under the direction of music professors Jamie Bartlett and James Armstrong, will present their spring concerts this week, and each will include original compositions by members of the College community.
The William & Mary Women's Chorus, Botetourt Chamber Singers and William & Mary Choir will perform Thursday and Saturday at 8 p.m. in Phi Beta Kappa Hall. Each of the performances will include original pieces by Jacob Saracco '12 and Associate Professor of Music Brian Hulse. Both composers based their works on poetry, including poems by William & Mary's current writer-in-residence, Joshua Poteat.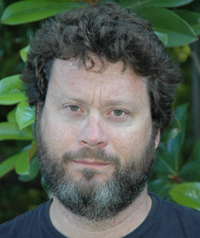 "I love to set words to music because, to me, beneath words are sounds, and beneath sounds are the profound forces and intensities of living experience," said Hulse in an e-mail. "Words open doors to sonic landscapes. But it is that 'beneath' that I am aiming for, which is eternally created and creative, and which, through the miracle of art forms, can be shared. It celebrates the creativity of life, and confirms for each of us that we are not separated – we are different but joined, unique yet drawing one breath, sharing in the life force that resounds all at once, all over the earth."
Thursday's concert will feature the world premiere of "Margins, Afterwards," a duet of sorts between an unaccompanied William & Mary Choir and a lone trumpet. Written by Hulse, the piece was based on the poetry of Poteat, William & Mary's writer-in-residence for 2011-2012.
The collaboration between poet and musician began when Hulse read about Poteat. Soon after, Hulse e-mailed the acclaimed writer to see if he could use some of his poetry.
"He very graciously offered a few [poems] to choose from," Hulse said. "I had no idea what to expect and was very happy with what he offered us because they are so vivid, compact, and profound."
Hulse said that Poteat's poetry is "evocative, full of beautiful images, but also of brutality, of forces and territories … and the porous margins between them."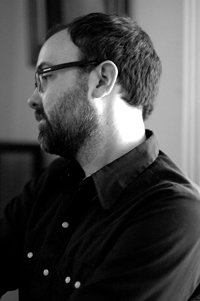 He added, "It is fantastic poetry because, on the one hand it grabs me and floods me with contorted/modulated spaces and images, and on the other because I cannot pin its meaning down exactly. It has a bottomless quality."
The choir selected two of Poteat's poems, and Hulse combined them to create "Margins, Afterwards."
In addition to that piece premiering on Thursday night, the William & Mary Women's Chorus will also premiere two movements from another of Hulse's works. The piece is titled "Songs of Mind" and is based on the poem "Song of Mind" by Niutou Farong. The piece is part of one of Hulse's larger works, "The Eternally Clear Water of Mind," which will premiere on campus in spring 2013.
The poetry that this work is based on is much different than Poteat's. It is part of a classical Buddhist work from the 6th century, Hulse said.
"Each line is a thought that refers one away from self and identity and towards clarity, openness, and letting go," he said. "To dance or sing with and as the transitory forms of the world."
Hulse said that the chorus performs the piece, with its distinct sonorities and gestures, beautifully.
"I've been deeply impressed with the quality and discipline of the work both choirs have done with these pieces, and their willingness to stretch beyond what they might be used to," he said. "It's a trademark of William & Mary students in general: the desire to explore first and make judgments later."
In addition to Hulse's works, two of Saracco's pieces – "Guardian Angel" and "The Life of Love XVI" – will be performed Thursday night by the Botetourt Chamber Singers.
Saracco, a finance major and music minor, wrote the pieces as part of his Monroe Scholars' project.
"I spent two months of my summer traveling around Europe (I went to nine countries total), absorbing the cultures and learning about the music in each place," he said in an e-mail. "When I returned home, I composed a series of choral works inspired by and based on the countries I visited. I used what I learned about each country's music, as well as my own interpretations of its culture, to compose a piece that I felt represented that country."
"Guardian Angel" was inspired by Saracco's time in Norway and is an English translation of a Norwegian poem. "The Life of Love XVI" is based on a poem by Lebanese-American poet Khalil Gibran and is reflection on his trip, Saracco said.
On Saturday, the Botetourt Chamber Singers will once again present Saracco's pieces, and the Women's Chorus will again sing Hulse's "Songs of the Mind."
In addition, the William & Mary Choir will join the members of the William & Mary Wind Symphony, under the direction of Paul Bhasin, to perform "Kyrie" and "Gloria" from Anton Bruckner's "Mass in E Minor." The same piece will be performed by the wind symphony during its concert on April 24 at 8 p.m. in Phi Beta Kappa Hall.
Tickets for this week's choir concerts are $3 for students and $10 for the general public. They may be purchased at the Phi Beta Kappa Box Office, which can be reached at 757-221-2674 or www.wm.tix.com.