Mason School of Business to host economy forum
The Mason School of Business will open the doors of Miller Hall to welcome the public in for a conversation on the issues facing the U.S. economy and what happens next on the evening of Monday, Oct. 22 starting at 7 p.m. The forum, entitled "Reviving the American Dream: A Discussion of the U.S. Economy" will take place in the Brinkley Commons Room at Miller Hall, which is at the College of William & Mary. The forum will be moderated by WHRO and HearSay host, Cathy Lewis, and will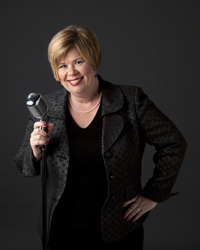 feature the following panelists:
Professor John Boschen
Professor Deborah Hewitt
Professor John Merrick
Professor Dick Ash
Melinda Hancock W&M alumna ('91) and CFO of Bon Secours Richmond Health System
Professor Deborah Hewitt, who is frequently sought out as an expert on economic issues in the news media, shared a few thoughts on what is currently happening — and will happen soon:
"We are in a recovery because the economy is growing and jobs are being added," says Hewitt. "We have clearly moved away from the edge of the precipice that we were confronted with in the Fall of 2008. This all said, it is an anemic recovery, leaving many unemployed."
The public is encouraged to attend this meeting of some of the brightest minds from the Mason School, a top-ranked business school. The event will also be broadcast live: http://mason.wm.edu/economy/index.php.