Foundation Board names new trustees
The College of William & Mary Foundation recently announced the appointment of five new trustees to its governing board.
Maryellen Farmer Feeley '85, Michael P. Foradas '78, Alan D. Hilliker '80, Audra L. Lalley '90 and John S. Novogratz '96 join the Foundation Board effective October 2012. They replace Kendrick F. Ashton, Jr. '98, Michael W. Cummings '93, Patricia Demoff, Jean Berger Estes '75, Samuel M. Peters '91 and Thomas C. Dexter, Jr. '91, who completed their terms on the board.
"I'm excited with the range of experiences represented that these new trustees bring ," said Foundation Chair H. Thomas Watkins III '74. "These are people who are passionate about William & Mary, and who are willing to work tirelessly to see that it continues to be a leader among its peers. We are delighted to have them join our board."
The College of William & Mary Foundation is a nonprofit corporation and public charity that seeks and manages private support for the College of William & Mary, the nation's second-oldest institution of higher education, founded in 1693. An independent volunteer board of approximately 40 trustees leads the Foundation and advises staff members on the investment and management of gifts.
Trustees are appointed to two-year terms. They can serve a total of six years.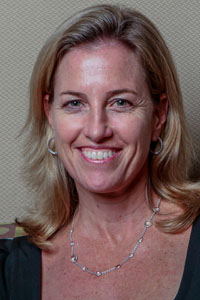 Maryellen Farmer Feeley
Feeley of Riverside, Conn., earned a bachelor's degree from William & Mary, and previously worked in the Corporate Sales Division of Tiffany & Co. She currently serves on the board of Squash Haven, an after school academic and athletic enrichment program for low income children in New Haven, Conn.  She is also a member of the Horizons National Development Committee. Horizons is an award winning summer learning program serving low income public school students on campuses of independent schools and colleges in 26 locations in the United States. 
Michael P. Foradas
Foradas of Kenilworth, Ill., is a partner in the Chicago office of the international law firm Kirkland & Ellis LLP.  In 2011 he was elected a Fellow of the American College of Trial Lawyers, an organization of experienced trial lawyers who have mastered the art of advocacy and whose professional careers have been marked by the highest standards of ethical conduct, professionalism, civility and collegiality. Foradas has also been honored by various legal publications, including Best Lawyers in America and Chambers and Partners.
Foradas earned a bachelor's degree in government and philosophy from William & Mary and a law degree from Northwestern University School of Law. While at William & Mary, he was elected to Phi Beta Kappa and Mortar Board, and was a member of Lambda Chi Alpha fraternity.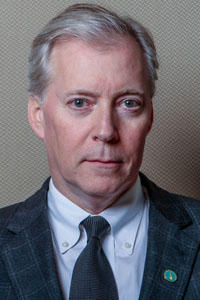 Alan D. Hilliker
Hilliker of New York City and Dutchess County, N.Y., is the managing partner of the New York office of Egon Zehnder International, a global executive search firm. He serves on the Advisory Board of the Bard Conservatory of Music and the Chairman's Council of the New-York Historical Society. He is also vice chairman of the Olana Partnership and is a patron of the Dutchess Land Conservancy and Scenic Hudson.
Hilliker earned a bachelor's degree in economics from William & Mary. He also earned a master's degree in economics from New York University.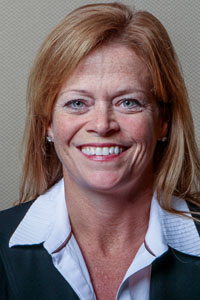 Audra L. Lalley
Audra Lalley of Santa Monica, Calif., earned a bachelor's degree in finance from William & Mary. She has a master's degree in finance and accounting from the Booth School of Business at the University of Chicago. Lalley, a vice president in the Wealth and Investment Management division of Barclays, was named one of the "Top 50 Wirehouse Women in 2011" by Registered Rep magazine.  
As a student at William & Mary, Lalley was a member of the Tribe swimming and diving team, the Student-Alumni Liaison Council and Chi Omega sorority. More recently, the three-time Ironman triathlete completed two terms on the board of directors for Swem Library and served as activities co-chair for the Class of 1990's 15th reunion.
John S. Novogratz
John Novogratz of New York City is senior managing director – global head of marketing and investor relations for Millennium Partners. He is responsible for the Marketing and Investor Relations Department with a primary focus on building and developing new and current investor relationships.
Novogratz, who was a varsity Tribe wrestler, earned a bachelor's degree in economics from William & Mary.