W&M's 'Biddy' Martin '73 named Amherst College president
William & Mary alumna Carolyn "Biddy" Martin '73 has been named the next president of Amherst College. Martin, who graduated from William & Mary with an undergraduate degree in English, will become Amherst's 19th president and its first female president, officials at the liberal arts college in Massachusetts announced this week.
"Amherst College made a superb choice," said William & Mary President Taylor Reveley. " Biddy Martin continues to make her alma mater very proud."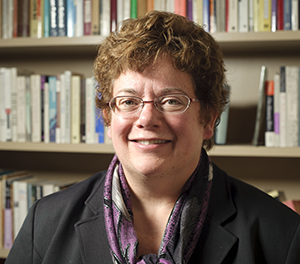 A native of Timberlake, Va. near Lynchburg, Martin has credited the liberal arts education at William & Mary in preparing her a successful academic career. Martin has served as chancellor of the University of Wisconsin-Madison since 2008 and previously served as provost at Cornell University.
"I was able to attend college because William & Mary is a public institution and was affordable for my family," Martin said in a 2008 interview with the William & Mary Alumni Magazine. "It provided a great education. I had faculty like Morris Rabinowitz and Elsa Diduk, inside and outside the classroom, who encouraged me to pursue an academic career and helped me apply to graduate school."
After graduating Phi Beta Kappa at William & Mary, Martin earned a master's degree in German literature from Middlebury College and received her Ph.D. from UW-Madison. Before being named Cornell's provost in 2000, she served at the university as a professor of German studies and women's studies, department chair and later as senior associate dean of Cornell's College of Arts and Sciences.
Martin's appointment follows recent news of other presidential appointments involving members of the W&M family. Last summer, Clorisa Phillips '77 was named president of Virginia Intermont College in Bristol, Va. She is the first woman to hold that position. In 2009, Mitchell B. Reiss, who held numerous senior leadership posts during his decade at the College, was named president of Washington College in Chestertown, Md. Reiss had served as William & Mary's dean of international affairs, director of the Wendy and Emery Reves Center for International Studies and vice provost for international affairs. Earlier this year, Carl Strikwerda, who has served as William & Mary's dean of the Faculty of Arts and Sciences since 2004, was named the next president of Elizabethtown College in Pennsylvania.