W&M selected for President's interfaith, service challenge
The College of William and Mary has been selected as one of approximately 200 colleges and universities nationwide to participate in the President's Interfaith and Community Service Campus Challenge, which seeks to motivate institutions of higher learning to foster interfaith cooperation through service.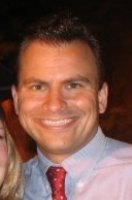 Vernon Hurte, director of the Center for Student Diversity, and Drew Stelljes, director of community engagement, will represent the College at the White House on Wednesday as the year-long challenge kicks off with a day of informational sessions, panels and workshops.
"Given our commitment to service and diversity here at the College, this initiative seemed like a natural fit for us," said Hurte. "It's another wonderful opportunity for us to really share some of the great things we're doing as an institution with the entire nation."
Hurte will serve as the lead coordinator for the challenge at William & Mary, working with others from the Center for Student Diversity, the Office of Community Engagement and Scholarship, Campus Ministries United, and I-Faith, a student organization led by Tom Flaherty and Abdullah Noor that works toward on-campus interfaith cooperation.
An ordained minister who also serves as pastor of New Light Baptist Church in Richmond, Hurte noted, "Giving through service is something that I'm personally committed to, and is one of the ways I live out my own faith. This will certainly be an initiative I know will prove meaningful to me, both personally and professionally. I hope those in our community who will participate in this initiative will find this unique opportunity equally meaningful."
As a part of the challenge, William & Mary will focus on two service projects: one in partnership with the non-profit organization Pathways in Petersburg and the other with two Williamsburg/James City County schools.
"William and Mary has been selected as having one of the most exemplary initiatives in the United States," said Stelljes. "That we can partner with, learn from and contribute to the Williamsburg and Petersburg communities will be of benefit to students, faculty, alumni and to citizens."
The work in Petersburg will build on a partnership that has existed between the city and the Office of Community Engagement and Scholarship for several years now. Students will work with Pathways on community development projects, including building and restoration efforts.
"Petersburg is such a good community to work in," said Aileen Aylward '10, VISTA for William & Mary's Petersburg Partnership. "Connecting the College to a community experiencing this level of need is a unique way to expose students, faculty and staff to really crucial social issues such as affordable housing, education reform and public health. It also gives them a chance to work with a variety of nonprofits pursuing innovative, collaborative solutions to these problems."
The Williamsburg initiative is a new venture that will bring William & Mary students into two local schools (not yet selected) in the fall to teach middle- and high-school students about community engagement and service. In the spring, the local students will be asked to develop and carry-out their own service projects with the support of current William & Mary students.
"So, as the students learn about service and community engagement, they'll have the opportunity to create service projects that are personally meaningful to them, ones that will have a positive impact on their own communities," said Hurte.
The interfaith component of these two service initiatives will come as the William & Mary participants gather together to reflect and discuss their efforts, answering questions like, "How does my faith encourage me to give back and serve?"
"Alongside the actual projects and working with the students in the school system, our students here at the College will have the opportunity to engage, reflect and dialogue about how this initiative fits into their own faith and how they live that out through service," said Hurte.
This new initiative "builds on the William and Mary community engagement ethos," said Stelljes.
"The timeline of activity includes integration of engaged teaching and research, supports students in their development as active citizens and scholars, and develops partnerships with communities as central to student learning," he said. "Our students, alumni and faculty enjoin head and heart, faith in the spirit of citizens and best practices in strengthening community."
Hurte said an announcement about the challenge will be made to the William & Mary student body at the beginning of the school year. Around the same time, a website about the challenge at William & Mary will be launched, which will tell students how they can get involved and give updates to the campus and local communities about the Petersburg and Williamsburg projects.
For now, Hurte is looking forward to spending Wednesday in D.C., where he and Stelljes will hear speeches from numerous leaders in the world of service and interfaith cooperation, including Melody Barnes, assistant to the president and director of the White House Domestic Policy Council; Eboo Patel, executive director of the Interfaith Youth Core; Joshua DuBois, special assistant to the president and executive director of the White House Office of Faith-Based and Neighborhood Partnerships; and Rev. Brenda Girton-Mitchell, director of the Center for Faith-Based and Neighborhood Partnerships for the Department of Education.
"I'm excited for the opportunity personally, but even more importantly, I'm excited about the opportunity to represent the College and share the great work that's happening in our community," Hurte said.