W&M Professor to appear on WHRO's 'Another View'
William & Mary faculty member Terry Meyers will appear Friday night on WHRO's "Another View" to discuss his research of the 18th-Century Bray School and its possible connection to an old house tucked on the edge of William & Mary's campus.  The Bray School existed in Williamsburg from 1760-1774 and was sited here on the recommendation of Benjamin Franklin.
Meyers, Chancellor Professor of English, has uncovered what he believes is the building occupied by the Bray School, funded by the Associates of Dr. Bray, an 18th century London philanthropy dedicated to the religious education of free and enslaved blacks in the British colonies. If he is correct, the house, located on Prince George Street and presently used by the College's ROTC Program, is the oldest existing building in the United States used for the education of enslaved and free blacks. Meyers believes Franklin discovered during his visit in 1756 that the College already had a track record in the religious education of local blacks.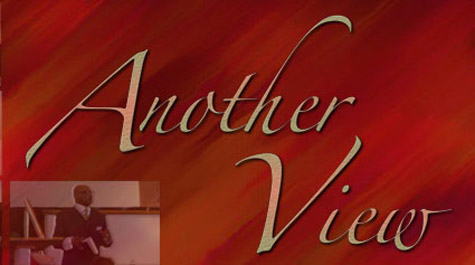 The program is hosted by Barbara Hamm Lee, chief community affairs officer at WHRO, and Lisa Godley, co-host and producer. The 30-minute show focuses on issues impacting Hampton Roads' African American community. It airs on WHRO digital television 15.1 (local cable PBS channel 15).
Meyers' research ties into work by the Lemon Project, a committee of faculty, staff, students, alumni, and members of the local community looking at the College's connections to slavery and race relations from the Civil War to date.
The show featuring Meyers will repeat on Saturday, March 5 at 2:30 a.m.  It can also be seen on WHRO World (Cox, 107) at 5 p.m. on Monday, March 7 and at 5:30 p.m. on Wednesday, March 9. Programs are also available on the show's website, www.anotherview.tv.