Tyler Lecture Series to focus on nuclear world controversies
Beginning Thursday afternoon, "Nuclear World Controversies" will be the subject of the 2011 Tyler Distinguished Lecture Series, sponsored by the
Department of History
.
"We decided to focus on nuclear issues, in part as a response to the Fukushima (Daiichi) crisis," Tyler Lecture chairman
Hiroshi Kitamura
explained, referring to the series of equipment failures, nuclear meltdowns, and releases of radioactive materials at the Fukushima I Nuclear Power Plant following the Tōhoku earthquake and tsunami last March.
But Kitamura also added: "We believe that the lecture series addresses vital contemporary issues that all of us should think about. Of course, we recently had the shutdown at the North Anna plant following the earthquake, so the series may address timely issues."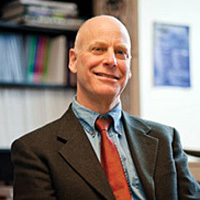 Opening the series on Thursday will be Professor Andrew J. Rotter of Colgate University, who will lecture on "Narratives of Bombing: Tokyo and Hiroshima, 1945."
Rotter teaches U.S. foreign relations and recent U.S. history at Colgate. His research focus is U.S.-Asian relations during the Cold War. He is author, most recently, of Hiroshima: The World's Bomb (2008) and Comrades at Odds: Culture and Indo-U.S. Relations, 1947-1964 (2000).
That lecture will begin at 4:30 p.m. in W&M's Small Hall, Room 110.
On Oct. 13 Professor Kate Brown of the University of Maryland-Baltimore County will lecture on "Irrevocable: The Life-Changing, Society-Altering Significance of Plutonium in the U.S. and USSR."
Brown studies and teaches Russian and Eastern European History, focusing on ethnicity and nationalism.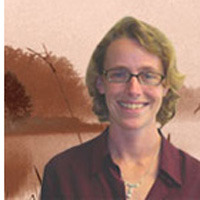 Her book, A Biography of No Place: From Ethnic Borderland to Soviet Heartland, won the American Historical Association's prestigious George Louis Beer Prize, given for outstanding historical writing on any phase of European international history since 1895.  Brown's book also won the Heldt Prize awarded by the American Women for Slavic Studies.
That lecture will begin at 4:30 in the College's Andrews Hall, Room 101,
Finally, on Oct. 27, also at 4:30 at Andrews Hall, Room 101, Professor Emeritus Lawrence S. Wittner of SUNY-Albany will address "How Peace Activists Saved the World from Nuclear War."
Wittner is the author of nine books, including a three-volume history of the global nuclear disarmament movement.  He is also co-editor of Peace Action: Past, Present, and Future, a collection of short essays written by prominent leaders and supporters of Peace Action and its two predecessors, the National Committee for a Sane Nuclear Policy (SANE), and the Nuclear Weapons Freeze Campaign.
All events are free and open to the public. For further information, please contact Hiroshi Kitamura at 757-221-3740 or e-mail hxkita@wm.edu.