Patrick Hayes Writers Series Spring events announced
 An appearance by award-winning poet Bob Hicok on Thursday, Feb. 24 kicks off the spring edition of the Patrick Hayes Writers Series, Nancy Schoenberger and Tom Heacox, Co-Directors of the Creative Writing Program at the College of William & Mary, announced today.

All events are free and open to the public.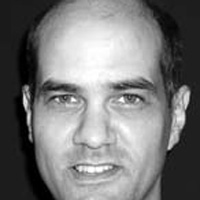 Hicok, a Virginia Tech professor who has received five Pushcart Prizes, two NEA fellowships, and a Guggenheim Fellowship, will lecture and give a poetry reading at 7 p.m. in Tyler Hall, Room 201. His poems have been included in six volumes of "Best American Poetry," and in numerous magazines and journals, including The New Yorker, where his poem "A Night Out" appeared in May 2010. His latest of five books of poetry is entitled "Words for Empty and Words for Full," and was published last year.

Following Hicok on March 23, 7 p.m. at Blow Hall 201 will be novelist Franci Washburn. Her first novel, "Elsie's Business," was published is 2004, and the second novel, "The Sacred White Turkey," came out in 2010.  She is completing a third novel, "The Red Bird All-Indian Traveling Band," and is working on a biography of Louise Erdrich as part of the Women Writers of Color Biography Series edited by W&M Professor Joanne Braxton, due out in 2012.

Born and raised on Pine Ridge Reservation in South Dakota, Washburn earned her Ph.D. from the University of New Mexico. She is presently at the University of Arizona, where she is an associate professor in the American Indian Studies Program and the Department of English.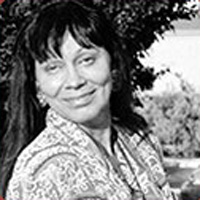 On April 7 at 8 p.m., internationally acclaimed novelist Alexander McCall Smith will speak at The Kimball Theater in Merchant Square, Williamsburg. The author of more than 60 books, including specialist academic titles, short story collections, and a number of immensely popular children's books, he is best known for his internationally acclaimed "No. 1 Ladies' Detective Agency" series, which rapidly rose to the top of bestseller lists throughout the world. The series has been translated into 45 languages and has sold over 20 million copies worldwide.  A film adaptation premiered on HBO in March 2009, starring singer and songwriter Jill Scott.

McCall Smith was born in what is now Zimbabwe and was educated there and in Scotland. He became a law professor in Scotland, and it was in this role that he first returned to Africa to work in Botswana, where he helped to set up a new law school at the University of Botswana. For many years he was professor of Medical Law at the University of Edinburgh, and has been a visiting professor at universities in Italy and the United States. He is now a Professor Emeritus at the University of Edinburgh, where he lives with his wife Elizabeth, an Edinburgh doctor.

Although free and open to the public, tickets are required and may be picked up at the Kimball Theater Box Office after March 1, or reserved by calling 1-800-HISTORY. There is a limit of four tickets per person.

On April 20, former William & Mary Writers-in-Residence Rosalind Brackenbury and Terese Svoboda will return to campus to read from new fiction and poetry. The event begins at 7 p.m. in 201 Blow Hall.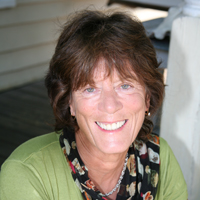 Brackenbury, Writer-in-Residence in 2006, is the author of "Windstorm and Flood" (2006) and "Becoming George Sand," due out in March. Her forthcoming novel has been praised as a "masterful tale that travels the world in pursuit of its extraordinary characters."

Svoboda, Writer-in-Residence in 2001, is the author of many books of poetry, fiction, and memoir. Her most recent book of poems is entitled "Weapons Grade." She also has two novels, "Pirate Talk or Mermelade" and "Bohemian Girl" (forthcoming in 2011). She's been described as "a fabulous fabulist" by Publishers Weekly and a writer "for readers who prefer the chill of a dry martini" by Library Journal.

Her memoir, "Black Glasses Like Clark Kent" (about an uncle who served as a military policeman in occupied Japan) won the 2007 Graywolf Press Nonfiction Prize and was called "Astounding!" by the New York Post and selected "Best of Asia 2008" by the Japan Times.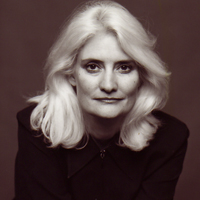 A reception and book signing will follow each event. Books will be available for sale on site, through the William & Mary Bookstore.

The Patrick Hayes Writers Series is made possible by a generous bequest from the late Patrick Hayes, longtime friend of the College.

Further information: Nancy Schoenberger (757-221-2439), njscho@wm.edu or Tom Heacox (757-221-3924), tlheac@wm.edu.


The Schedule
Feb. 24, 7 p.m., Tyler Hall 201          Bob Hicok
March 23, 7 p.m. Blow Hall 201        Franci Washburn
April 7, 8 p.m. Kimball Theatre        Alexander McCall Smith**
April 20, 7 p.m. Blow hall 201           Rosalind Brackenbury, Terese Svoboda

** Tickets required, 4 per person, pick up after March 1 or by phoning 1-800-HISTORY