Muscarelle Awards 2011 Cheek Medals
William & Mary's Muscarelle Museum of Art will present the 2011 Cheek Medals, recognizing outstanding contributions in presentation of the arts, at a special dinner and ceremony on Friday, Sept. 23, at the Lake Matoaka Amphitheater at The College of William & Mary.
This year's honorees are Everett Fahy and David Crank.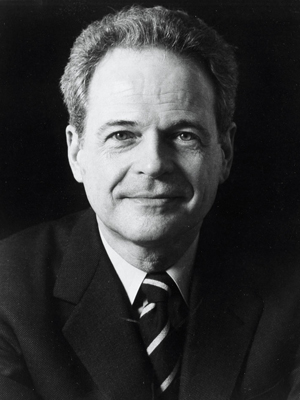 Fahy is the former director of the Frick Collection and John Pope-Hennessy Chair of European Paintings at the Metropolitan Museum of Art in New York City.
Crank is the Emmy-winning art director and production designer for almost 30 major projects, including Water for Elephants, the John Adams series, There Will Be Blood, and Hannibal.
Fahy and Crank join past recipients that include five-time Tony Award-winning costume designer William Ivey Long and Mark Stanley, lighting director for the New York City Ballet.
"The careers of the 2011 Cheek Medal recipients are truly remarkable," said Aaron De Groft, director of the Muscarelle Museum.  "Fahy and Crank are internationally recognized as leaders in their respective fields, and the Cheek Medal will be one of the many well-deserved accolades bestowed upon these two gentlemen."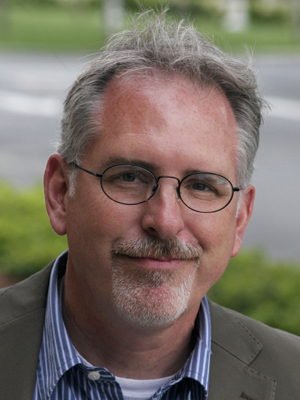 On Thursday, Sept. 22, from 7 to 9 p.m., Crank will screen a portion of the John Adams series, a portion of which was shot in Colonial Williamsburg.  He will also discuss his training and career, and answer questions from the audience.  The event is free and open to the public and will be held in Andrews Hall, Room 101. A light reception will follow the event.
In 1986, Leslie Cheek Jr., created an endowment for the establishment of an award for "excellence in and outstanding presentation of the arts."  Recipients of the Cheek Medal are chosen for their contributions that have profoundly impacted the fields of visual arts, performing arts, and museum arts.
A noted architect, designer and innovative leader in the arts, Cheek played a significant role in the development of arts education at William & Mary.  A professor at the College in the 1930s, Cheek focused his teaching on historical buildings and their role in society, and his use of photographic slide lectures were among the first used at William & Mary.  His classes were immediately popular with students, and his friendship with John Stewart Bryan (then president of William & Mary) grew as the two men discovered a common interest in arts education.  Cheek proposed that William & Mary establish a Department of Fine Arts, making it one of the first schools in the southern United States to do so.
One of the cornerstones of the collection of the Muscarelle Museum, White Flower by Georgia O'Keeffe, resides at William & Mary because of Cheek. He led the effort to bring O'Keeffe back to Williamsburg after a 30-year absence to receive an honorary degree and to open an exhibition of her work at William& Mary.  Shortly thereafter, William & Mary received White Flower from Cheek's friend and patron, Abby Aldrich Rockefeller.
The Cheek Medal award ceremony will take place at 7 p.m. on Friday, Sept. 23, at the College's Lake Matoaka Amphitheater.  Tickets are $175 per person in advance and include a seated dinner with entertainment. To purchase tickets, call 757-221-2709.
ABOUT THE MUSEUM
The Muscarelle Museum of Art is located on Jamestown Road on the campus of the College of William & Mary in Williamsburg, Va. The Museum is open from 10 a.m. until 5 p.m. Tuesday through Friday and noon until 4 p.m. on Saturday and Sunday. The Museum is closed on Mondays. Docent tours are available at 1 p.m. on Saturday, Sundays, and other times as announced. Admission is $5, and additional fees for special exhibits may apply. Admission is free for museum members, William & Mary faculty, staff, and students, and children under twelve. For more information about this exhibit or the museum in general, please call 757-221-2700 or visit www.wm.edu/muscarelle.