Campaign celebrates diversity at W&M
William & Mary is celebrating diversity this week with the second annual "I am W&M" campaign.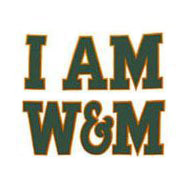 Sponsored by the Student Assembly, the week aims to celebrate the unique identities that make up the College's population, expanding the traditional definition of the term "diversity."
The week kicked off on Saturday with the Mosaic Festival in the Commonwealth Auditorium, which showcased food, music and dance from the College's many cultural organizations.
On Wednesday, a performance by the International Performance Arts Exchange (IPAX) and a panel on mental health issues will be held at 8 p.m. in McGlothlin Hall, room 20. The panelists include Dean of Students Patricia Volp, School of Education Professor Victoria Foster, the Counseling Center's Dr. David Goode-Cross, and Ryann Tanap '12.
For more information on the week, visit the "I am W&M" Facebook page.