Global Film Festival runs Feb. 17-20
"Enthiran/The Robot," a Hollywood-Indian collaboration that is the biggest-budget film in the history of Indian film-making – and also the highest-grossing – will make its southern United States debut at 6:30 p.m. on Thursday, Feb. 17, opening night of the fourth annual William & Mary Global Film Festival.

The festival runs through Sunday, Feb. 20. This year's theme combines three of the highest-profile trends in film and pop culture today: the environmentalist movement, comic book super heroes, and vampires.

The occasion also marks the inaugural awarding of the "W&M Global Film Can" awards. This year's recipients are Japanese director Nobuhiko Obayashi and his daughter, screenwriter Chigumi Obayashi; French director Yann Arthus Bertrand; and Indian director Shankar, director of "The Robot," and named 2010 Indian of the Year in Entertainment by CNN IBN.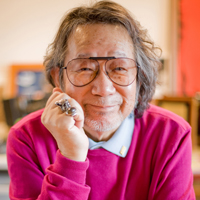 Attending "The Robot" at the Kimball Theatre, located at Merchant's Square in Colonial Williamsburg, will be the film's Hollywood executive producer, Jack Rajasekar, president of Virginia Beach company Fusion Edge Media, its costume designer, Hollywood's renowned Mary Vogt ("Men in Black," "Batman Returns"), supervisor of animatronics Alan Scott ("Terminator 2," "Terminator 3," "Pearl Harbor," "Jurassic Park III), special makeup and effects coordinator Vance Hartwell ("Lord of the Rings" trilogy, "War of the Worlds"), the film's cinematographer Randy Rathnavelu, and special-effects supervisor Sreenivasan.

Other international luminaries attending are Obayashi and daughter Chigumi; Sundance award-winning documentarist Judith Helfand; and internationally acclaimed storyteller Clay McLeod Chapman.

Rajasekar says he had the "honor" of working with superstar Rajinikanth, who stars as Dr. Vasi and the robot; Vogt, who created the film's costume design; and animatronics by Legacy Effects ("Iron Man," "Avatar").

India's most revered film director, Shankar, directed.

The budget -- $41.6 million (U.S.) – is the equivalent of 1,900,000,000 Rupees. Rajasekar and Fusion Edge Media are already planning sequels to "The Robot."

"It is the greatest assemblage of talent ever to work on a Kollywood film," Rajasekar said from his office in Virginia Beach. "The enthusiasm and passion with which everyone thrust themselves into this project proved something to me that, frankly, I already knew: Hollywood and the Indian cinema community have embarked on a cooperative course the result of which will be a 'Golden Age' of cinema unlike any ever before witnessed. 'The Robot' is just the start."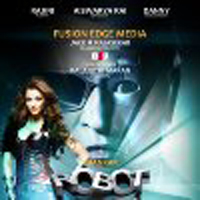 The story centers on a genius scientist Dr. Vasi (Rajinikanth) who makes a genius robot (called Chiti), but tests the limits of technology by infusing him with human emotions. The more Chiti begins to feel and think, the more uncontrollable he becomes, eventually falling in love with Dr. Vasi's fiancé (played by Aishwarya Rai). When Dr. Vasi attempts to destroy his creation, Chiti mobilizes an unstoppable army of machines, terrorizing India.

The festival promises to be filled with highlights.

Following "The Robot" on Thursday will be a showing of "God of Love," which has been nominated for a 2011 Academy Award as best live-action short film, and is paired with the U.S. premiere of "Superhero Me."

On Friday at 7 p.m., "Home," French aerial photographer Yann Arthus Bernard's tour-de-force of environmental film-making will be shown at the Kimball. This English-language version will be narrated by Hollywood icon Glenn Close, '74.

Saturday's offerings are highlighted by a live performance by Clay McLeod Chapman, a Richmond native renowned for his "Pumpkin Pie Show.". Starting at 5 p.m., Chapman will take his audience from the surreal to the supernatural in the time it takes the sun to set.


From 11 a.m. to 2 p.m. Saturday at W&M's Andrews Hall, Helfand will discuss environmental film-making, and present her 2007 film, "Everything's Cool," and her latest work in progress "Cooked."

At 7 p.m. Saturday, the Virginia premiere of "Hausu/House," directed by Japanese great Nobuhiko Obayashi and written by his daughter, Chigumi Obayashi, will be shown.

Finally, on Sunday, "Waste Land," a 2011 Academy Award nominee for best documentary, will be shown at 1:30 p.m. The festival will conclude at 7 p.m. at W&M's Sadler Center Commonwealth Auditorium with a pops concert in which the College's Wind Symphony sets its music to a montage of SUPER\natural films from around the world.

There is a website for VIP memberships and other information.