Five to be honored with William & Mary Alumni Medallion
On Saturday morning, Feb. 5, 2011 the
William and Mary Alumni Association
will honor Sue Hanna Gerdelman '76, Marilyn Ward Midyette '75, J. Robert "Bob" Mooney '66, Michael K. Powell '85 and Rene Henry '54 with the Alumni Medallion during a ceremony on campus. The Alumni Medallion is the highest award the William and Mary Alumni Association can bestow on a graduate. Recipients are recognized for their outstanding professional accomplishments, leadership and dedication to their community and commitment to their alma mater.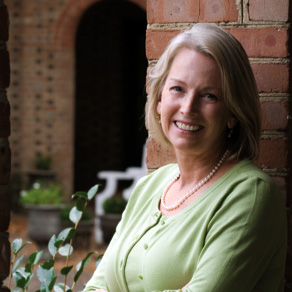 Sue Hanna Gerdelman '76 has held leadership roles at her alma mater that are as remarkable as they are productive. There is hardly a volunteer function or board meeting that involves William and Mary that she is not a part of — and many times at the head of the table. While a student, she studied elementary education, and was involved with both the Mermettes synchronized swim team and the Pi Beta Phi sorority. Sue's passion for volunteerism materialized fully when she worked at the White House on an inaugural committee, before being asked to come work for the National Economic Council and later the Department of Homeland Security, where she helped prepare briefings for President George W. Bush. Sue and her husband, John '75, moved frequently, due to his naval career, and she found roles in every community they landed in — from Northern Virginia to San Francisco. But all the while, she kept her heart in Williamsburg, and eventually returned to Virginia, where she served the Jamestown-Yorktown Foundation and chaired the William and Mary Foundation board. And that's what Sue is all about. Just ask her — she'll say that "community service is something everybody should want to do."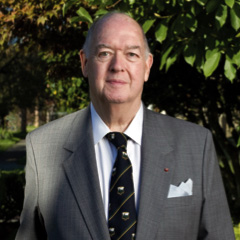 Rene A. Henry '54 has the public relations career that dreams are made of. He's been involved in the Olympics, presidential debates and numerous events around the world. And it all started in 1953 when he became the sports information director at the College, while still studying economics. Among the teams he promoted was the legendary William and Mary "Iron Indians" football team. Since graduation, he created the first PR firm to establish a separate division for the Hispanic market, served as the CEO of the National Institute of Building Sciences, as well as holding senior positions at the Department of Labor and Environmental Protection Agency. Though technically retired, Rene is still burning the midnight oil, working on film scripts among other projects. And he credits his time at the College for helping launch him into his amazing career. "Most people stay with a company all their life, but I've been all over," says Rene. "William and Mary prepared me for getting into totally diverse, different careers."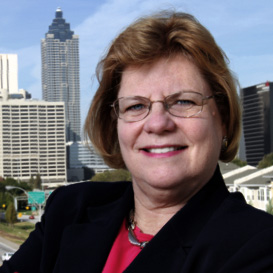 Marilyn Ward Midyette '75 was a cheerleader while a student at William and Mary. And in the 35 years since her graduation, she has not abandoned that role. Marilyn has displayed a remarkable devotion, commitment and support to her alma mater. She studied psychology, and in addition to cheerleading, she was a member of Delta Delta Delta, both the William and Mary Choir and Chorus, as well as serving as an resident assistant. Her zeal for communications led her to Sprint, where she rose to become a regional vice president. Since that time, Marilyn has dedicated herself to service causes close to her heart, including the Alzheimer's Association, and now as the CEO of the Girl Scouts of Greater Atlanta, where she has created initiatives designed to integrate the top female business minds in the area into the Scouts organization. And building relationships like that is what she has done as a member of the Tribe as well — Marilyn, along with her husband, Payne '75, have worked in both Georgia and Texas to contribute to alumni chapters, as well as decades of involvement with many different campus initiatives. As fellow Alumni Medallion winner Lynn Melzer Dillon '75 noted about Marilyn, "she indeed represents all that is best about the College."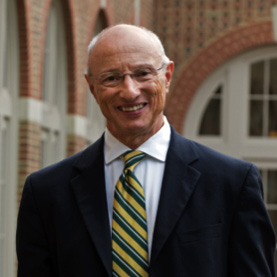 J. Robert "Bob" Mooney '66 is truly a modern Renaissance man, making his mark over the years in the Richmond, Va. area by leading businesses, nonprofits and performing arts organizations. As a student, Mooney double-majored in accounting and art history, and was involved with Alpha Phi Omega, the William and Mary Band and the Accounting Club. After graduation, he began his lifelong art-collecting hobby while serving as a U.S. Marine. Through his stellar career, he has served on numerous boards and worked for high-profile companies, including PricewaterhouseCoopers and First Market Bank. His involvement at William and Mary as a graduate cannot be understated. He spearheaded the construction of the Mason School of Business' new Alan B. Miller Hall and serves as the Mason School's Chief Financial Officer. Though his accomplishments in business have been both numerous and admirable, Bob and his wife Sally feel that giving back to the community is what has truly been their most rewarding experience. On this, Bob is quick to quote author Rick Warren, as he often says that when keeping life in balance, "you don't think less of yourself — you just think of yourself less."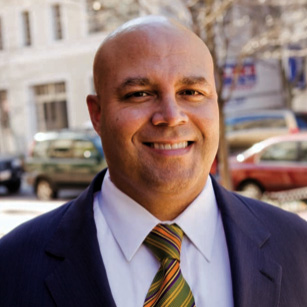 Michael K. Powell '85 has built his reputation on one simple premise — duty. As a student, he majored in government and was involved with Theta Delta Chi, Omicron Delta Kappa, the gymnastics team and worked as a president's aide. But it may have been his ROTC involvement that was most influential, as later he was commissioned as a second lieutenant in the Army at Phi Beta Kappa Hall by his father, General Colin Powell. After his tour, he married his college sweetheart, Jane Knott '85. He then earned his law degree from Georgetown University and was later appointed by President Clinton to the Federal Communications Commission in 1997. President George W. Bush later appointed him chair of the FCC in 2001. During this time, he also served on the College's Board of Visitors, and later as its rector. Currently, he teaches at Catholic Law School, serves on the boards of several tech companies and is a partner in a private equity firm. He was awarded a Doctorate of Public Service honorary degree in 2002 on behalf of his service to the College. Today, Powell likes to cite a quote by fellow William and Mary graduate, Thomas Jefferson, who advised: "Only aim to do your duty and mankind will give you credit even where you fail." To that, Michael Powell says: "I have always tried to just do my duty."
Want to come? The public is invited to the ceremony, which will take place at 10 a.m. at the Commonwealth Auditorium in the Sadler Center, near Zable Stadium at the College of William and Mary. Contact Rhiannon Redding at 757.221.7855 for details.
Founded in 1842, the William and Mary Alumni Association is a separately incorporated nonprofit organization that encourages alumni of the College of William and Mary to remain active partners in the life of the university. The Alumni Association's programs nurture friendships, inspire pride and build an appreciation among alumni for William and Mary's long tradition of achievement. For more information about the Alumni Association, visit
www.wmalumni.com
.