English for Speakers of Other Languages (ESOL) workshop series begins
What's different about teaching international students?
With this question in mind, English for Speakers of Other Languages (ESOL) Program Manager Cortney Cain kicked off the first workshop of the year on Sept. 9. Participating in the workshop were freshmen seminar professors from a variety of disciplines, all interested in how they could better meet the needs of their current -- and future -- international students.
ESOL workshops are the brainchild of Sharon Zuber, director of the Writing Resource Center, and Eva Wong, International Student and Scholar Advisor at the Reves Center for International Studies, but stemmed from the needs of the faculty themselves.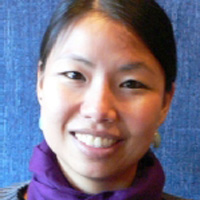 "It became apparent that faculty and students who work with international students needed a forum for the discussion of non-native English speakers' needs in the classroom, especially in regard to writing," explains Cain.  
While the scholarly achievements of students admitted into William & Mary have prepared them for the academic rigors of collegiate life, international students must also adapt to both the academic and social expectations of a new culture. The ESOL workshop series aims to help those working with international students explore these challenges, and how they can help students overcome them.
After discussing the many ways faculty can open dialogue with their students, as well as classroom and course policies that have worked well in the past, Zuber reminded all workshop participants that the Writing Resource Center has staff training to address English Language Learner (ELL) needs. The Center's website also contains a variety of online resources for students who can access them in their own time, as needed.
The next ESOL workshop will take place on Sept. 30, from 2–3:30 p.m. in the Ford Classroom of the Swem Library. All William & Mary faculty are invited.
ESOL workshops are sponsored by the Reves Center for International Studies, the Writing Resource Center, and the Office of the Dean of Arts & Sciences.