Conference on Korea, Northeast Asia coming to W&M
The
Government Department
at the College of William & Mary and the Korean Economic Institute of America are hosting a conference on Korea and Northeast Asia on Friday, Nov. 4 at the College's
Sadler Center
, Chesapeake Room C.
The event will run from 1-5 p.m. and is open to the public.
Topics to be discussed are "Nuclear Energy in post-Fukushima Asia" (1 p.m.-2:45) and "Korea, the United States, and the World" (3 p.m.-4:45).
Following that there will be a 30-minute "internship/career session," in which the main focus will be opportunities in Washington, D.C.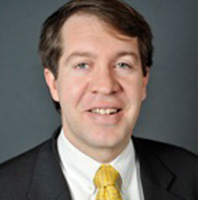 Addressing these issues will be Stephen Hanson, William Mary vice provost for international affairs and director of the Wendy and Emery Reves Center for International Studies; Dr. Lawrence Scheinman, distinguished professor at the Monterey Institute of International Affairs; Dr. Babina Huang of Georgetown University; Scott Snyder, senior fellow for Korea Studies and Director of the Program on U.S.-Korea Policy at the Council on Foreign Relations in Washington, D.C.; and Troy Stangarone and Nicholas Hamisevicz, both of the Korean Economic Institute.
For more information, please contact Professor
Tun-jen Cheng
at 221-3032.