Committee named for Richard Bland College presidential search
The search for the next president of Richard Bland College has begun.
In a message to the Richard Bland community, Rector Henry C. Wolf said Dennis W. Liberson, chair of the administration committee of the Board of Visitors, will lead the search committee to find the successor to James B. McNeer. McNeer, who has been an integral part of Richard Bland's faculty and administration for more than four decades – and has served as its president since 1996 – announced earlier this year he would retire June 30, 2012.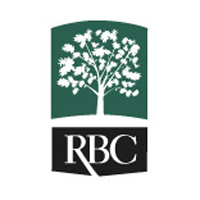 The committee also includes two additional members of the Board of Visitors as well as Richard Bland alumni, student and faculty representatives.  The first meeting of the committee will be held on Wednesday, April 13. That afternoon, the committee will also host two separate forums to gather input from the campus community to help inform the search. A forum for students will be held from 1-2 p.m. A forum for faculty and staff will be held from 2:30-3:30 p.m.  An additional forum for alumni will be scheduled at a later date, Wolf said.
Officially a branch of the College of William & Mary, the Petersburg school is the state's only junior college. McNeer, who has served as a government professor, dean of faculty, director of admissions and financial aid, assistant to the president and provost, joined the school in 1968. During his time at the institution, Richard Bland – which celebrated its 50th anniversary in 2010 -- has grown from about 400 students to about 1,600 students. In 2008, the school became the only two-year college in the state to offer on-campus housing.
"For more than 40 years Dr. McNeer has skillfully led academic, capital, and social progress at the College," Wolf said in his message. "Under his leadership, Richard Bland has continued to provide educational opportunities for both traditional college age and adult students, including many who are the first from their family to attend college. He has championed the College's cause in the community and state with remarkable results. Richard Bland is now recognized as an important partner within the Commonwealth's system of higher education."
Wolf said he has asked the search committee to bring two to three finalists to the Board of Visitors by March 15, 2012. Members of the public can also send comments on the search via email to Ed Betts at ebetts@rbc.edu. Betts, former superintendant of Petersburg City Schools, will serve as secretary of the committee. A full list of the committee membership is below:


Chair:
Dennis W. Liberson, Board of Visitors, Administration Committee chair
Members:
Victor K. Branch, RBC alumnus, former Student Government president
J. Peter Clements, RBC Foundation chair, former Board of Visitors member
Kathy Y. Hornsby, Board of Visitors, RBC Committee chair
Anita O. Poston, Board of Visitors, Academic Affairs Committee chair
Johnathan R. Malbon, RBC student representative to the Board
Timothy J. Evans, Professor of English, Humanities & Social Sciences Division
Secretary:       
Ed Betts, Former Superintendent, Petersburg City Schools