W&M's Marc Raphael on this week's "With Good Reason"
"With Good Reason's" interview with William & Mary's Gumenick Professor of Religious Studies Marc Lee Raphael will air through public radio outlets March 6 – March 12, 2010. A schedule of air dates and times is available online.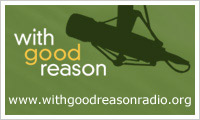 On the program Raphael talks about how our identities are formed by a narrative that we construct about ourselves that is part fiction and part fact.  In his most recent book, Diary of a Los Angeles Jew, 1947-1972: Autobiography as Autofiction, the facts are his diary entries. The fiction is how Marc interprets them 30 years later.
Raphael has been with the College of William & Mary since 1989. He holds a B.A. and Ph.D from the University of California, Los Angeles and a M.A. from Hebrew Union College, Cincinnati.