W&M to host high school model U.N. conference
This weekend, the classrooms and lecture halls of old campus will transform into multi-lateral roundtables as the College hosts the annual William & Mary High School Model United Nations Conference (WMHSMUN).
"Model United Nations in a unique opportunity for students to engage in conscientious debate over real-world issues," said William Shimer '13, director of public relations and publications for the conference. "Model UN conferences not only inform delegates about the issues facing our leaders, but they also prioritize diplomacy, cooperation, and compromise over brash military actions."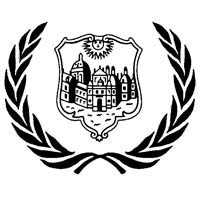 WMHSMUN, which celebrates its 24th consecutive conference this weekend, will attract over 1,000 students from 63 schools all across the East Coast. The conference has been sponsored annually by the College's International Relations Club since 1986.
"WMHSMUN has a reputation as one of the most prestigious high school conferences in the region, and it brings together some of the brightest high schoolers every year," Shimer said.
But perhaps most significantly, this year marks the first time in 10 years that an international school from Bermuda will also be attending.
"The achievement of attracting an international school puts the College on the world map as a place where high school students can meet to conduct discourse on international affairs," said Nakul Kadaba '11, secretary general of the WMHSMUN conference. "For our conference in particular, bringing an international school enhances the delegates' experience. Debating against high school students from other states in America is one thing, but doing that against people from other countries is an entirely different matter.
Model United Nations conferences are, in essence, a forum accompanied by a structured debate style system where issues pertaining to the greater international community as a whole are discussed. At WMHSMUN, high school students are assigned a country and committee and may debate on a broad range of topics such as international missile defense or euthanasia.
Students are also given the option to take part in smaller committees such as the African Union (AU) or the Association of Southeast Asian Nations (ASEAN) to discuss more specific regional issues.
"We have been planning for the conference since last February, and we think the conference will be a huge success," Shimer said. "We also can't wait to see diplomacy in action and the creativity of the delegates as they tackle very difficult issues."