Virginia Shakespeare Fest begins
The Virginia Shakespeare Festival will kick off its 32nd season July 7 in the College of William and Mary's Phi Beta Kappa Hall.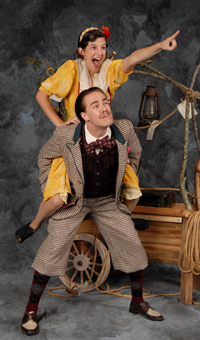 This season will features two plays. Shakespeare's As You Like It runs from July 7 through July 18, and Robert Bolt's A Man for All Seasons runs from July 22 through Aug. 1.
As You Like It tells the story of cousins Rosalind and Celia who take off to the Forest of Arden, in search of the wrongfully banished Duke and his group of merry men. Rosalind's disguise as a boy may help keep them safe but also will prove an interesting obstacle to wooing the handsome Orlando. The play is one of the bard's most beloved comedies, with songs galore and the famous "7 Ages of Man" speech to enliven the romantic escapades of not just one but four somewhat mis-matched couples.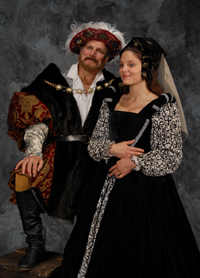 A Man for All Seasons is the story of Sir Thomas More's opposition to the marriage of Henry VIII to Anne Boleyn. Winner of multiple Tony Awards on Broadway as well as six Academy Awards for the film version, the play is both comic at times and highly dramatic. John Ammerman, who has starred in previous VSF productions of Macbeth, Illyria and The Complete History of America Abridged returns in the title role.
Christopher Owens, associate professor of theatre at William & Mary, is serving as producer, artistic director, box office manager and - in a rare appearance - actor this season, playing the Spanish Ambassador in A Man for All Seasons.

"Yes, I'm wearing a lot of hats this year, some 16th century, some I'm used to, some that I wear less often," he said. " I did start out my career as an actor at the Juilliard School with classmates Robin Williams, Kelsey Grammar, and Christopher Reeve so that hat is one that's been in my closet for a while."
For more information and to purchase tickets, visit http://www.wm.edu/vsf