New law faculty announced
William & Mary Law School announced today that three professors will join the faculty this summer:  Allison Orr Larsen, Nancy Leong, and Jason M. Solomon.
Allison Orr Larsen received her undergraduate degree, magna cum laude, from the College of William & Mary and then attended the University of Virginia Law School where she graduated first in her class and served on the managing board of the Virginia Law Review. Thereafter, she clerked for Judge J. Harvie Wilkinson on the U.S. Court of Appeals for the Fourth Circuit and Justice David Souter on the U.S. Supreme Court, and worked at the Washington office of O'Melveny & Myers.  Her research interests include constitutional law, criminal law, and federal courts.
Nancy Leong graduated magna cum laude from Northwestern University before attending Stanford Law School,
where she graduated with distinction and served as a Notes Editor on the Stanford Law Review. After law school, Leong clerked for Judge Kermit Lipez of the U.S. Court of Appeals for the First Circuit and for Judge Frederick Weisberg of the D.C. Superior Court.  She also has been a Visiting Scholar at Georgetown University Law Center and a Fellow at Americans United for Separation of Church and State in Washington, D.C.  Her research interests include antidiscrimination law and constitutional tort litigation.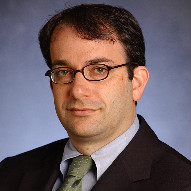 Jason M. Solomon joins the William & Mary faculty from the University of Georgia School of Law, where he has taught for the past five years. Solomon graduated magna cum laude from Harvard College and received his J.D. from Columbia Law School, where he was a James Kent Scholar and Notes Editor on the Columbia Law Review.  Prior to entering academia, Solomon served for two years as Chief of Staff to the President of Harvard University. One of the nation's outstanding young tort law scholars, Solomon has published several articles, including ones in the Northwestern, Texas, and Vanderbilt law reviews.
"We are delighted to welcome this trio of outstanding young faculty members to William & Mary," said Law School Dean Davison M. Douglas.  "Each has demonstrated enormous promise as a scholar and a commitment to excellence in the classroom."