Jill Russett to be featured on With Good Reason
William and Mary faculty member Jill Russett will be featured next week on the radio show With Good Reason.  The interview will be aired on public radio channels in Virginia beginning Saturday, June 12 and will be re-aired through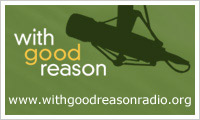 June 18.   Broadcast times are posted online. 
Russett will discuss her research which shows college women are engaging in high risk drinking at an increasing rate, especially in situations where sorority women are drinking at fraternity parties. Her research was part of a two-year grant from the U.S. Department of Education's Office of Safe and Drug Free Schools. Russett serves as the project coordinator for the grant.
With Good Reason may also be heard via podcast. Subscribe here.