D.C. jobs list is the epitome of alumni networking
This is the type of story Adam Anthony '87, director of the College's Washington Office, hoped to tell when he took the suggestion of more than a few William & Mary alumni and began a D.C. jobs list three years ago:
Jessica Zappia '07 had applied for jobs with what seemed like 100 companies in the three weeks she was home from an internship in Spain. Then she registered for the Washington Office's job discussion group, where she found a position with CENTRA Technology's Arlington, Va., office that had been posted by the company's Suzan Edwards '06. Edwards was hoping to find an event planner.
After interviewing with CENTRA's president and vice-president, Zappia was hired. When she was assigned to a project in California and was asked to find her replacement, Zappia went through the W&M Career Center, interviewed 10 seniors, and recommended Jessica Anderson '08.
All three women remain at CENTRA.
"I am very thankful to the listserve for connecting the alumni to each other and providing valuable job opening information," Zappia said.  "I enjoy my job, and I would not have had the opportunity to work at CENTRA if it weren't for the email distribution."
That's the philosophical essence of the jobs discussion group: great jobs perfect for William & Mary alums posted by fellow alums. Perhaps it's a sign of the times, but it's never been more popular than now; 865 alums are presently signed up, a total that's held steady for the past year.
"The W&M jobs list serve, which is the brainchild of Adam Anthony, has developed into a invaluable source for W&M alumni in the D.C. area," said Board of Visitor member Jeff Trammell '73, president of the D.C. consulting firm Trammell and Company. "W&M alumni notify the office of openings and they are immediately published to the W&M alumni who have signed up.  Recent postings have ranged from Congress to the National Geographic, from high-tech companies near Dulles to consulting firms downtown.  The lifelong relationship that members of the W&M family have is demonstrated daily through this growing service for our alumni."
Anthony is quick to deflect credit, calling it a collaborative effort. He says he took the suggestion of others and consulted with Bill Stokes '87, who had been responsible for the Washington Network Group. W&M's IT Department offered technical advice. Then Anthony reached out to Mary Schilling, director of the Career Center, Matt Wiechmann, who was then-president of the D.C. Alumni Chapter, and Karen Cottrell and John Kane of the Alumni Association.
"When everybody endorsed it, we launched it," he said.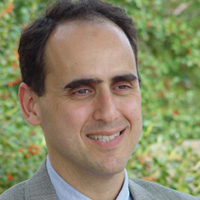 The first posting was made by Lee-Berkeley Shaw '98, seven openings at Rebuilding Together, a non-profit housing organization that repairs homes for needy families throughout the United States.

Immediately, the power of the jobs list became apparent. Shaw had left her position at Rebuilding Together, but had maintained ties there and felt strongly enough about the organization to recommend it to fellow alums.
Within a few months of Shaw's post, more than 400 people had signed up for the list. At the first anniversary, that number had slightly more than doubled.

On average, there are 10 jobs and internships posted a month. They span all levels and all sectors, though they are predominantly entry-level and mid-level positions with non-profit organizations, public policy groups and associations. As the economy has soured, Anthony said, the number of internships has increased.

However, recent listings also included a grants manager for the Thurgood Marshall Academy; a program analyst with the Department of Homeland Security; and a staff assistant position with the Senate Judiciary Committee.
Signing up is easy. Simply visit the Washington Office website at http://www.wm.edu/dcoffice and follow the directions at the top of the page. Once an alum has signed up, having a job posted is equally easy. All it takes is an e-mail to Anthony that includes your name and W&M class year, the job title, employer and employer's web site, whether the job is fulltime or an internship, a description of duties, qualifications required, a contact person and how a candidate should apply.
Anthony is unsure how many alumni have been hired because of the jobs discussion group, though the anecdotal evidence supplied by Jessica Zappia and others show that it has been a success.

And, given the Tribe Pride in the nation's capital, it will continue to be.