W&M comments on the St Andrews William & Mary Joint Degree Programme
Faculty, staff and students discuss the possibilities and opportunities with the recently announced St Andrews William & Mary Joint Degree Programme (SAWM). Beginning in fall 2011, students enrolled in the program will complete two years at each institution and earn a single diploma - a Bachelor of Arts, International Honours - with the insignias of both institutions. The joint degree will include four fields: economics, English, history and international relations. -Ed
Carl J. Strikwerda, Dean of Arts and Sciences: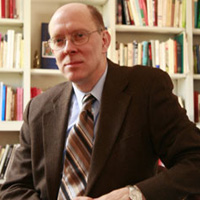 "The joint degree program offered by St Andrew's and William & Mary offers students from any country a unique education. Students study in two different countries, work with leading scholars and teachers, and graduate with an honors degree recognized in both the United States and the European Union.
The joint degree program puts globalization into practice in higher education."
Frederick C. (Fred) Corney, associate professor of History and Director of Russian and post-Soviet Studies:
"As someone who was in on this process from the beginning, I was taken with the idea of two very different educational systems coming together into one joint-degree experience. As a product of the British undergraduate system and having taught in the US full-time since 1997 (and having taken my PhD at Columbia), I could see advantages in both systems.
 "St Andrews is one of the 'old-school' venerable British universities with extremely strong offerings (in the School of History) in medieval history, Scottish history, and Modern History.  W&M has its own unique tradition, with a Department of History particularly strong in Colonial and 19th century America, and increasingly in Modern Europe, Latin America and Africa.  The goal for a joint-degree program in history was to combine the best of both experiences.  Together, these two universities can produce a history major who is broadly schooled in the historical discipline, both geographically and chronologically, but also who has undertaken serious in-depth research in a particular field.

 "It is not that the student will get breadth at W&M and depth at St Andrews, but that he or she will get breadth and depth at both places.  Together, these two universities can provide a history degree that is not possible at either university alone, and that is the key for me.
 "Furthermore, the agreement has in place opportunities for significant faculty exchanges and cooperation in the coming years, and this is also an essential and crucial part of the program.  I think our two universities have the chance to forge some truly intimate academic ties at the faculty level that will really benefit in the long term the kind of mentoring we will offer to the joint-degree students. I think this is the beginning of a beautiful friendship."
Kim Wheatley, Associate Professor, English Department: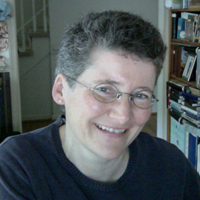 "I am excited at the prospect of this unique new program. English majors in the joint program stand to gain from combining the St Andrews in-depth focus on British literature, including Scottish literature, with William & Mary's wide opportunities to study both British and American literature, including African-American literature, in a more interdisciplinary context. English department faculty are looking forward to strengthening our ties and exchanging ideas with faculty members at St Andrews."
Colleen Kennedy, Associate Professor, English Department: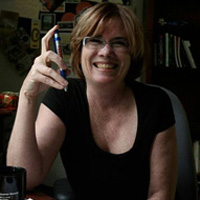 "This combined degree program is a great idea -- it's ideal for students interested in W&M but who want to devote more of their degree to the study of literature than our liberal arts emphasis allows. On the other hand, it gives students interested in St Andrews the chance to pursue more interdisciplinary study than their degree allows. I'm really looking forward to working with these students and our colleagues at St Andrews."
Michael J. Tierney, Director of International Relations and Associate Professor of Government   
"The greatest thing about the dual degree program in International Relations is that the two programs complement each other so nicely.  The way we teach IR at William & Mary is quite different from the way IR is taught and practiced in the UK.  While W&M is more positivist, quantitative, and policy-oriented, St Andrews is more normative, qualitative, and theoretical. Having students exposed to a variety of different approaches as an undergraduate student is ideal, in my view.
"Well, actually, that is the second greatest thing. The greatest thing has been working with the faculty at St Andrews University. These people are very good at what they do and they share our commitment to high quality undergraduate education. I don't think we could ask for better partners."
Emilie Raymer, '10, who spent the Spring semester, 2009, at St Andrews studying History:
"The town (of St Andrews) and Williamsburg were remarkably similar in that they're both really historic, beautiful places to study. Both have a strong intellectual tradition. St Andrews was founded in 1413, and the atmosphere there is conducive to studying, so it was very neat being in that environment. The thing is, there is a similar feel here at W&M. To walk into the Wren Building and to have that feeling of being around a lot of great scholars. . . Both have a very strong intellectual tradition that will make this partnership exciting for everyone, especially the students lucky enough to participate.

"I was there for just one semester; and there were definitely a lot of things there that I wished I'd had time to explore. I think anyone who reaches out in either community will find this to be a tremendous opportunity in every way."