W&M to host 12th Annual VHSL Scholastic Bowl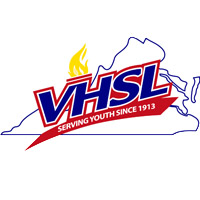 The College of William and Mary will play host to the 12th Annual Virginia High School League Scholastic Bowl on Saturday, Feb. 28. The event begins at 9 a.m. and will run to 6 p.m.
The Scholastic Bowl is a statewide competition that involves the participation of over 200 Virginia high schools.  It has been held at William & Mary for the past 11 years, and many organizations, including the Christopher Wren association, play an important role in its production.
In the past, the Christopher Wren Association has provided volunteers to serve as score keepers, time keepers and quiz masters, and will do so again this year, according to Earl Granger, associate provost for enrollment.
"William & Mary has had the pleasure of hosting this event for several years on our campus," Granger said. "While the Scholastic Bowl is not a recruitment event for the College, it does give us the opportunity to engage with some of Virginia's finest high school minds.  What college would not want that opportunity?"
In order to reach the state tournament, students from across Virginia must first compete in local and regional contests. The three categories for the competition are A, AA, and AAA, which signify the size of enrollment at each institution. The 2008 winners were Radford, Charlottesville and Thomas Jefferson for Science/Technology; all three schools are considered the dominant teams in their respective divisions.
During the competition, the four-person teams must put their knowledge of English, math, science and social sciences to the test. Besides these traditional subjects, teams may also be questioned on current events, entertainment, the arts and sports. There is a double-elimination format in six rounds of face-offs, a system designed to cut down the top eight schools in each group to the eventual champion.