Law prof to attend UN Disability Treaty signing
William & Mary Law Professor Michael A. Stein, an expert on domestic and international disability law, was on hand at the White House on July 24 for the Obama administration's announcement that the United States will sign the United Nations Convention on the Rights of Persons with Disabilities (CRPD) later this month. Stein, who also serves as Executive Director of the Harvard Law School Project on Disability, was among the few American members of the Ad Hoc Committee that drafted and negotiated the treaty, which was adopted by the U.N. in 2006 and has been signed by 139 nations and ratified by 58.  Stein will attend the signing at the U.N. on July 31.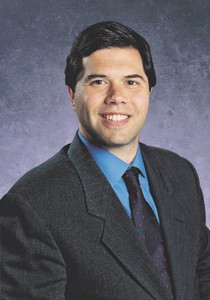 The CRPD guarantees and protects the rights of the approximately 650 million people with disabilities worldwide.
Stein said that while the U.S. led the way internationally in disability rights, as evidenced by the Rehabilitation Act, the Individuals with Disabilities Education Act, and the Americans with Disabilities Act, the Bush administration had been "disengaged" with the development and adoption of the treaty.
In an on-line commentary, published July 9 in "Foreign Policy in Focus", Stein and his co-author Janet E. Lord argue that the signing of the treaty and its submission to the Senate for ratification provide the current administration an opportunity for "reaffirming the commitment of the United States rejoining the global community generally, and to continuing American leadership in the area of disability law and policy."
Stein has provided counsel to international lawmakers on disability law and policies and has worked on implementing the CRPD in a number of countries.  In addition, he serves as a legal counsel to several organizations, among them Rehabilitation International and Special Olympics. His numerous articles have been published in leading law journals and he is a co-author of a book about the treaty, which will be published by Cambridge University Press. Stein joined the William & Mary faculty in 2000 and also has taught at Harvard, New York University and Stanford law schools.