SOE and T/TAC to host 20th Annual Inclusive Education Symposium
About 300 teachers from around the Commonwealth will gather in Williamsburg Oct. 27 for the 20th annual William & Mary Symposium on Professional Collaboration and Inclusive Education.
The symposium, which will be held in the Williamsburg Marriott Hotel, is sponsored by the College's School of Education and the Virginia Department of Education Training and Technical Assistance Center (T/TAC) at William & Mary.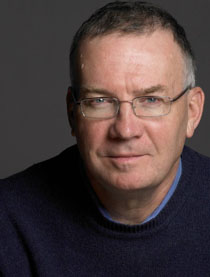 According to T/TAC, the symposium is intended for educators, administrators, students, families and other individuals who are interested in learning about instruction and support for students with disabilities and other struggling learners.
The theme for the one-day event is "Powerful Partnerships: Connecting for Student Success," and the keynote speaker will be Jim Knight, an award-winning author, researcher and consultant. Knight will speak on "Building Partnerships for Learning."
The registration fee for the symposium is $150, including conference materials and lunch. Interested participants may find registration forms and more information the event at http://education.wm.edu/centers/ttac/. For more, call 757-253-4787.