College to host high school Model U.N. conference
Students from approximately 60 high schools nationwide will visit the College this weekend for the 23rd annual William & Mary High School Model United Nations Conference (WMHSMUN).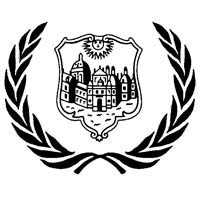 According to its national Web site, the conference "strives to combine educational quality with highly realistic simulations of the United Nations to give students an unparalleled Model U.N.  learning experience." 
Supported by the William & Mary International Relations Club, over a thousand students will be attending this year's events. During WMHSMUN, students assume the roles of international diplomats and use their "country's" past and present foreign policies to resolve problems.
"Besides learning about their positions, the delegates also enhance their negotiation skills and become more aware of the challenges of problem-solving," said Mary McKillop '11 , director of public relations and publications for the conference .
The conference was founded in 1986 and since then, the International Relations Club conducts one of the largest student-led conferences on campus. The weekend will "simulate international while educating high school delegates about real-world solutions to some of the most eminent crises that threaten the political stability of our increasingly-globalized society."
Amanda Dronzek '11, secretary general of this year's conference noted, "For more than two decades, WMHSMUN has maintained a strong reputation as one of the most innovative and stimulating Model U.N. simulations in North America."
Model U.N. helps hone the delegates' speaking skills and affords them the opportunity to meet new people and to explore the College. Along with the educational experience, there will be several social events during the conference. Students will take ghost tours, participate in the delegate dance and the international relations club will host a game night.